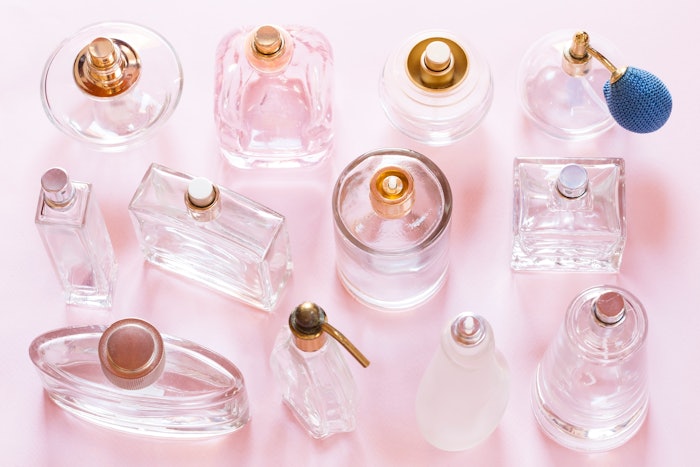 AdobeStock
The questions keep rolling in for our expert! Perfumer & Flavorist+ tapped senior perfumer Serge Oldenbourg to field the latest question from readers—
Can you replicate a fragrance from an empty container that only has the odor?
Serge Oldenbourg: I understand that the container is only "filled" with some smelling vapors; what you smell is a part of the mixture stored in it, as most of the higher volatile components will be "gone" depending upon how long the container has been left open and the age of the product itself.
Let me give you an example.
Product XY has been purchased or created 4-5 years ago, and the liquid was "used" during the first 2-3 years. The almost empty container was kept on a shelf for, say, 1 year and opened several times. What is left is mainly the heavy parts of the fragrance but also a number of components that are result of the deterioration of several materials, particularly the one of natural origin.
The method for analyzing this leftover aroma is the so-called Headspace GC; this will provide some indications of used components.
The old fashion way to match a fragrance is only by nose! However, it could be more successful if more information is provided, like name of the original fragrance, its manufacturer, its age, etc. Still it will take quite some time to find the proper components (particularly from natural origin) if these are still available.
So, the answer to the question is yes, it is possible, but a long way to go without guarantee of success.