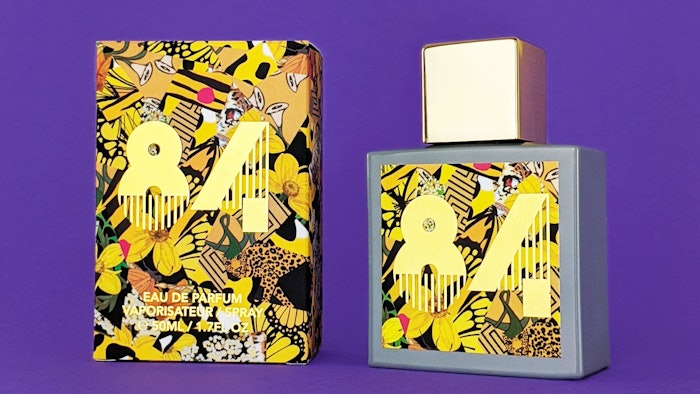 C/O OSM
Olfactory Sense Memory (OSM) offers a line of genderless fine fragrances, named 28, 84, 15 and 97, each theme touching on significant life milestones, memories and/or feelings. OSM's website reads, "OSM is worn by the reformed hedonist, still burning with the inner lust of their wilder times, though now enjoying life with a more refined, sophisticated palette."
For instance, OSM 84, also known as "Youth, But Not Innocence," is described as "Exploring the lusty side of love. Dark and animalistic with heady, narcotic jasmine. The sweltering remembrance of a nocturnal decade spent dancing dirty. Even the warmest summer air felt cool when we stepped with someone, out from the thumping crowd toward a smaller, softer venue. Sweet, hot dreams were made of this."
OSM is among many other brands introducing themed, customizable and genderless fragrance lines. The company's fragrances are crafted in small batches from sustainable materials, hand-blended and bottled Nashville, TN.
Perfumer & Flavorist+ (P&F+) connects with Kyle Mott-Kannenberg (pictured below) to discuss the brand's launch, mission and the future of fragrance.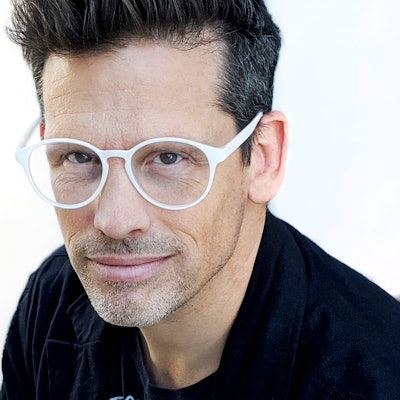 P&F+: What is your background in the fragrance industry?
Kyle Mott-Kannenberg [KMK]: Although I did receive my undergraduate degree in chemistry, I didn't begin to put it to use in the fragrance industry until 2016. I was leaving a career in television and film and seeking a new one where I could utilize both creative and analytical thinking. I had been making candles as a hobby for some time and this interest in scent chemistry made me think there might be something here for me. I then took a series of courses in perfumery offered in Los Angeles which led to more self-study and ultimately began my career in perfumery.
P&F+: What was the catalyst to launch OSM?
KMK: A number of factors led to the launch of OSM. We had recently welcomed the birth of our first child and I was the stay-at-home parent caring for our newborn. During this time, I was continuing my self-education and experiments in perfumery. OSM began as an art project in perfumery that my husband and I could work jointly on as a creative outlet. Somewhere where we would take our scent memories and put them into perfumes and bottles that represented our collage of memories. It wasn't until we were about halfway through the exercise that we decided that we could release these as a stand-alone line of art-house perfumes.
After receiving some recognition for the uniqueness of the line and scents, I was approached to make fragrance for other brands. Thus, Blend by OSM was created and I've been focusing on that ever since.
P&F+: We're seeing more and more genderless fragrances being released. In your opinion, what is driving this trend?
KMK: I think the world that we live in drives this change. There is a shift in consciousness from the old binary gender tropes to understanding that gender lies on a spectrum. At OSM, we believe this to be true and we are practicing making fragrances without considering gender and its historical context in marketing.
P&F+: Could you touch on OSM's themed fragrances?
KMK: Absolutely. The four fragrances in the initial capsule collection of OSM are all based in either my memories or my husband's memories. From there we built a scent story to go along with these memories. The capsule collection fragrances are all titled with a two-digit number that represents the calendar year or age that the fragrance is rooted in for us. Future capsule collections for OSM will also be based on memory, however, the naming and aesthetic will be different from capsule to capsule.
P&F+: I understand that OSM fragrances are crafted in small batches, utilizing sustainable ingredients. When you consider and source fragrance materials/ingredients for your products, what are the criteria for the materials and suppliers in order to ensure they align with your mission?
KMK: Correct. Over the course of my fragrance career, I have been awakened to my desire to create from sustainable sources, be that environmentally sustainable or sustainable from a human rights perspective. My materials are vetted on this basis and if it doesn't pass, then it is removed from my perfumer's organ. My goal is that all projects which come from Blend by OSM will follow this scrutiny. It is also what I hope will encourage other conscious brands to work with us on new products and collaborations.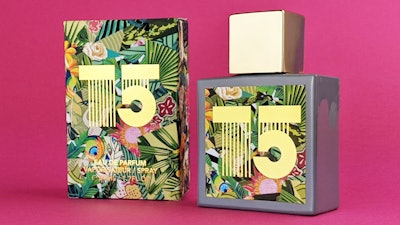 P&F+: From your perspective, what do you see as the coming trends for the fragrance industry as we move into this post-COVID landscape?
KMK: That is a great question. I think that trends are going to move away fragrances that have a simple, modern aesthetic and move back to a more romantic notion of fragrance. I think people desire to have an indulgence of beauty both olfactorily and visually after such a difficult period.
P&F+: Can you share any plans or long-term goals for OSM? What's on the horizon for the brand?
KMK: Yes, we have two new in-house brands that are to be released in 2022. One is a candle line and the other is a second line of eau de parfums. Both of these new brands have a socially conscious direction. A portion of their proceeds will be given to causes that help marginalized groups and shape a better future for our society.
In addition to our new in-house brands, we continue working with other brands to create their fragrances. Seven of which are being released this year with more to follow. We are also expanding our services to assist in packaging design and bottling. We are positioning ourselves to serve as one-stop, boutique fragrance creators that can help smaller brands enter the fragrance market, whether that is through perfume, candles, room fragrances or bath products. Since we are a smaller company, we have the ability to provide tailor-made, hands-on solutions and allow direct contact with clients to meet their specific needs.
Want to know everything going on in flavor & fragrance? Sign up for P&F+'s newsletter. You can also follow along on Instagram and LinkedIn.