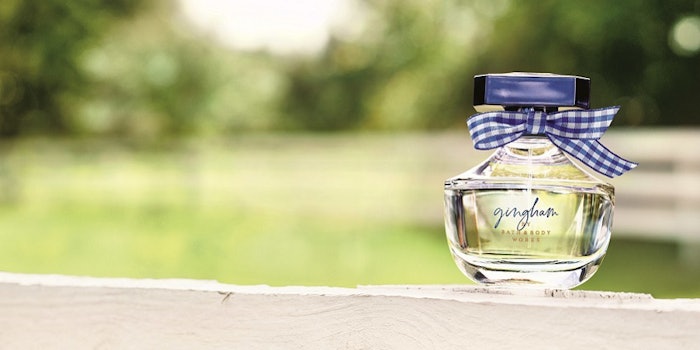 Bath & Body Works
In honor of National Fragrance Day (Mar. 21), Bath & Body Works has announced the launch of its latest fragrance, Gingham, available starting on April 15, 2019.
Created by Firmenich master perfumer Honorine Blanc, the fragrance has notes of blue freesia, clementine and violet petals. The fragrance will be available in an eau de parfum, fine fragrance mist, mini perfume spray, a body mist, moisturizing body wash, body scrub and hand sanitizer, body cream, body lotion, hand cream and a 3-wick candle.
"Each fragrance I create for Bath & Body Works has a story and a strong identity – for Gingham, I wanted to capture a fragrance that connects with the consumer, connects with nature and is the happiest fragrance ever," said Blanc. "The ingredients and fragrance notes I selected were carefully chosen and embody the authenticity and optimism the brand has come to represent."