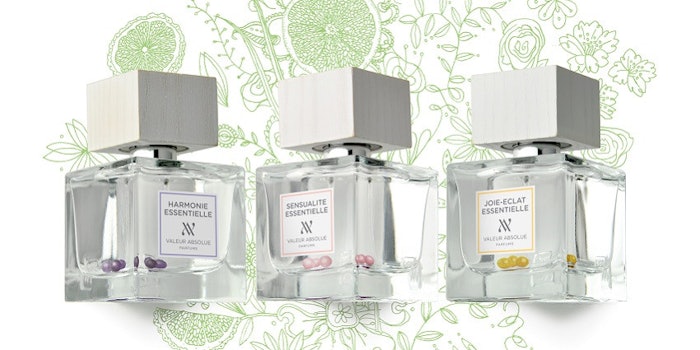 Following the launch of its Les Classique fragrance collection, lifestyle brand Valeur Absolue has released Les Essentielles, a set of Ecocert Cosmos Organic-certified perfumes.
Manufactured in Grasse, France, the fragrances are formulated with 100% natural, organic-certified and vegan materials and each contains a semi-precious stone inside the bottle, which according to the company infuses the fragrance with "positive energy and well-being." The collection of fragrances includes:
Harmonie Essentielle. A neroli and sandalwood scent containing an amethyst stone.
Joie-Eclat Essentielle. A sparkling mandarin and vetiver fragrance with a citrine stone.
Sensualité Essentielle. A feminine floral scent containing a rose quartz stone.