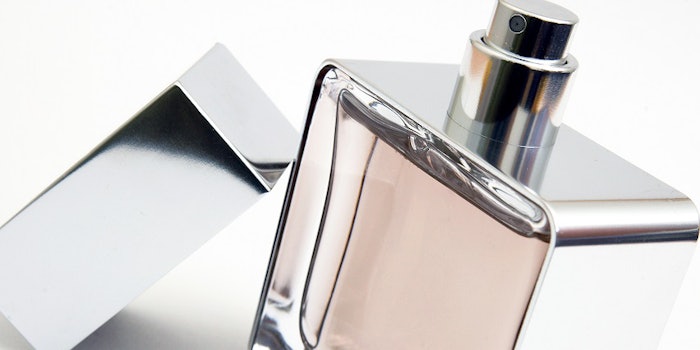 Avon Products, Inc. (Avon) has announced the launch of Avon Life Colour, the company's second fragrance collaboration with designer Kenzo Takada.
Slated to launch late 2018, Avon Life Colour builds upon the first collaboration, Avon Life, which broke company records when it recorded the highest ever sales for a fragrance in the first quarter of its launch.
Avon Life Colour fragrance was created by Takada with Frank Voelkl and Olivier Cresp, master perfumers at Firmenich. It takes inspiration from the "joie de vivre" and "irreverent personality" of the designer, who was one of the first Japanese designers to succeed in the Parisian fashion industry. Its launch will feature extensive marketing, advertising, digital engagement and an activation with Takada during Paris Fashion Week.
Related: [update] Avon, Emotions and the Future of Beauty
"We're incredibly excited about the potential of this new fragrance and the opportunities that it will bring to Avon and our Representatives around the world," said Jonathan Myers, executive vice president and chief operating officer. "With marketing activation across 50+ markets, this collaboration will be one of the Avon's biggest launches of the next 12 months.  We know that our global network of nearly six million beauty entrepreneurs will love, share and be eager to sell this exciting new fragrance. Importantly, this launch reinforces our fast-beauty strategy and furthers our commitment to democratize beauty: making sure our customers all over the world have access to the latest beauty trends, innovations and designer equity – quality products at accessible prices."
Added Takada: "It's not easy to find good partners like Avon. This company is wonderful, full of great young talent, dealing with a business in a complex and competitive environment, looking to offer great products at an affordable price, such as the case with Avon Life Colour. It follows what I initially did in fashion, trying to democratize great products. One of my greatest inspirations has always been the power of colors. They are a universal language which most of us instinctively understand and which exert a great impact on how we feel. The world is filled with colors and this beautiful collaboration with Avon allowed me to capture in a scent the colorful spirit of positivity that is inside of all of us. The fragrance imparts the vibrant, joyful energy that we need so much nowadays."