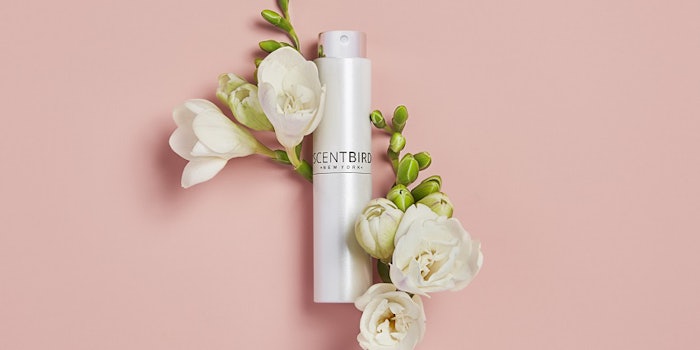 SCENTBIRD
Subscription-based fragrance company Scentbird has announced that it has raised $18.6 million in series A funding for product innovation and expansion.
"We are excited to launch Scentbird into the next stage of its growth," said Mariya Nurislamova, CEO and co-founder. "Attracting investors who understand the unique digital landscape and what we offer consumers, will bolster our position in the beauty industry on a larger scale. This funding shows the investors' confidence in our team, the market opportunity, and our mission. It will allow us to keep moving at a fast pace while cultivating the creativity and technology to continually build our brand."
Since the company's initial start, it has grown from 400 subscribers to now over 250,000. In the past year, the company has extended its sampling service to include a range of personal care and home fragrance products, along with its growing catalog of over 500 fragrance. This series A funding round was largely led by Goodwater Capital, a consumer technology firm interested in disruptive entrepreneurs.  
"We are excited to support Ms. Nurislamova and the Scentbird team on their mission to transform the beauty space and change the way consumers approach fragrance," said, Eric Kim, co-founder and managing partner at Goodwater Capital. "At Goodwater Capital, our focus is on supporting entrepreneurial innovators who are not only disrupting product categories but who are also challenging the status quo."