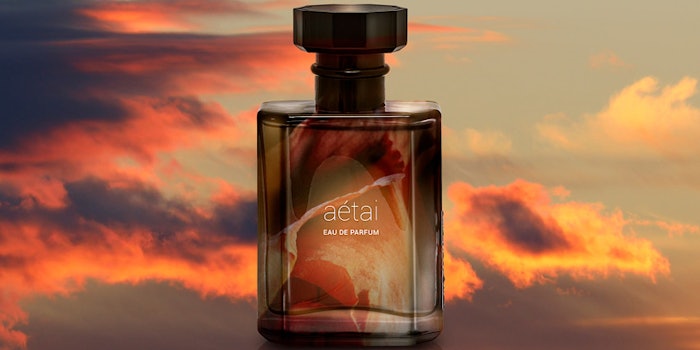 Source Adage, an indie fragrance brand, has debuted Aétai eau de parfum, a gender-neutral fragrance.
Related: House of Sillage Debuts Whispers in the Garden Noir Collection
Aétai has notes of cape rose, iris, dark violets, aquatic, green tuber stems, warm woods, exotic spice and carnal ambergris.
The fragrance was created by Christopher Draghi and Robert Dobay and made in the United States by Agilex Fragrances.