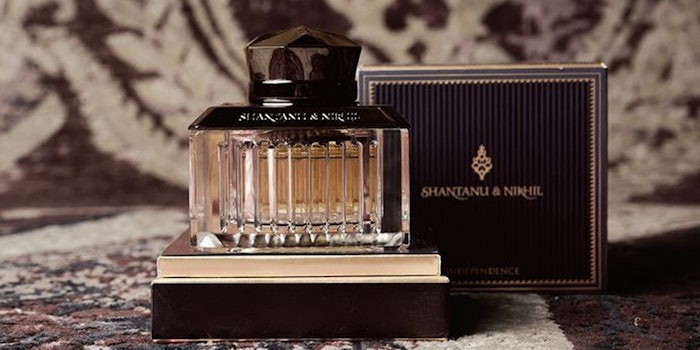 Shantanu and Nikhil, a fashion brand, has debuted its first ever fragrance called Independence. 
Related: Di Thompson Launches Dimanzi Fragrance Brand

The fragrance contains blends of leather, wood and amber notes, crafted by perfumers in Germany.
The bottles packaging is inspired by old ink bottles from the early 1900s, the eau de parfum sits in a crystal bottle developed in France. It is hand-polished and uses high quality crystal.
It is available across all Shantanu and Nikhil flagship stores in New Delhi, Mumbai and Hyderabad.