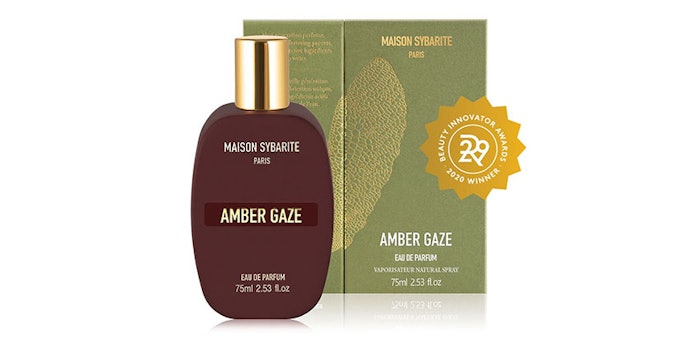 Maison Sybarite's newest fragrance, Amber Gaze, has been awarded the title of Best Fragrance at Refinery29's Beauty Innovator Awards 2020.
You can read our in-depth look at the scent's formulation here.
Maison Sybarite, a water-based fine fragrance brand, offers five gender neutral scents that are all vegan-friendly.
The Amber Gaze scent is described as exotic with a complex floral aroma. The scent contains a new, subtle oriental amber, combined with creamy florals to give it softness, and a spine of patchouli.
Refinery29 commented on Amber Gaze: "This creamy floral underscored by sandalwood and patchouli smells the way tuberose petals feel: rich and velvety, in a unique water-based formula that clings to skin."