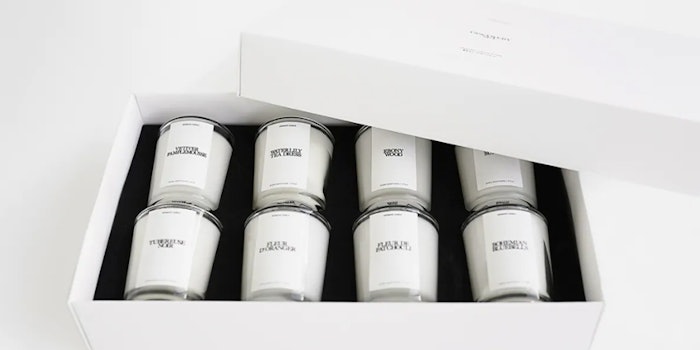 Zara Emotions by Jo Malone is a collaboration with Jo Malone CBE that has debuted on Zara's website. 
Related: Luke Pritchard and Ellie Rose Launch LiTa Perfume
The line consists of the following eight fragrances and its notes:
Amalfi Sunray: 

bergamot, mandarin and orange blossom.

Tubereuse Noir: 

 ylang ylang, tuberose and sandalwood.

Fleur De Patchouli: 

 peony, patchouli and guaiac wood.

Ebony Wood: 

pink pepper, clove and ebony wood.

Waterlily Tea Dress: 

vert de bergamot, mint and musk.

Bohemian Bluebells: 

lavender, sandalwood and musk.

Vetiver Pamplemousse: 

 grapefruit, mandarin and vetiver.

Fleur D'Oranger: 

orange blossom, neroli and ylang ylang.
Each fragrance is available in a perfume ($39.90), candle ($15.50), shampoo ($9.90), hand and body wash ($9.90), body lotion ($12.90), gel based perfume ($25.90) as well as sets and travel sizes.