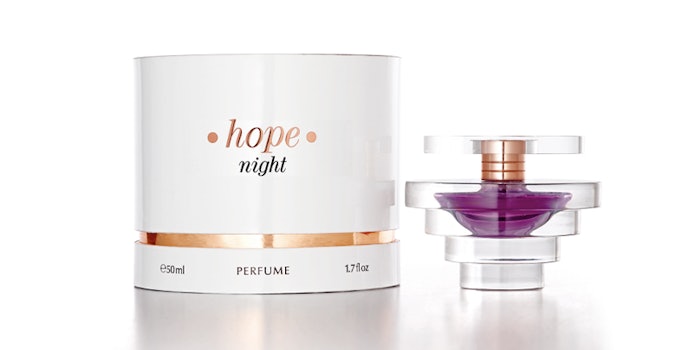 Hope Fragrances has launched at Bergdorf Goodman.
Related: Hope Fragrances Releases Hope Night Eau de Parfum
Bergdorf Goodman offers three Hope Fragrances perfumes ($150), a scented candle ($75), and a hand and body cream ($50) on its site.
Hope Fragrances donates all of its sales to founder Audrey Gruss' charity, the Hope for Depression Research Foundation, which she founded in 2006. Both the products' and charity's names come from Gruss' mother, Hope, who suffered from a lifelong battle with depression.
The perfume's bottle, crafted by designer Marc Rosen, references the fragrance's uplifting quality. "I knew Audrey's parents and remembered them, so it was emotional for me as well. Audrey agreed that perfume was the ultimate luxury. Today, women are looking for luxuries. We wanted to create a beautiful, collectible bottle, and the whole spiral sense of it is aspirational," said Rosen.
The crystal flacons are numbered and double as collectibles.