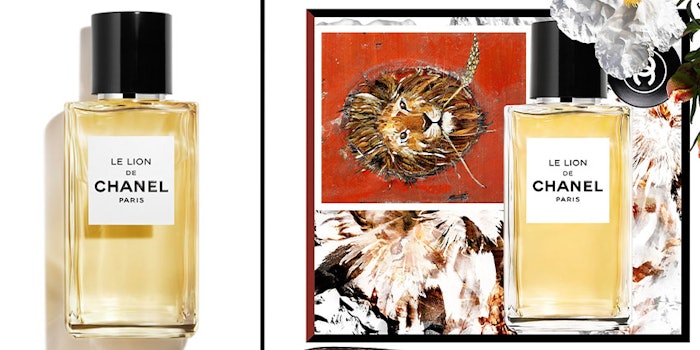 Chanel has launched its newest perfume, Le Lion de Chanel Eau de Parfum.
Related: Louis Vuitton Debuts Étoile Filante Eau de Parfum
The fragrance, like much of Chanel's suit buttons, handbag clasps and jewelry, are based on Gabrielle Chanel's astrological sign: Leo. 
The fragrance includes notes of rich amber accord, bold notes of bergamot, lemon, patchouli and sandalwood. 
It is available in a 2.5 oz bottle for $200 and a 6.8 oz for $350.