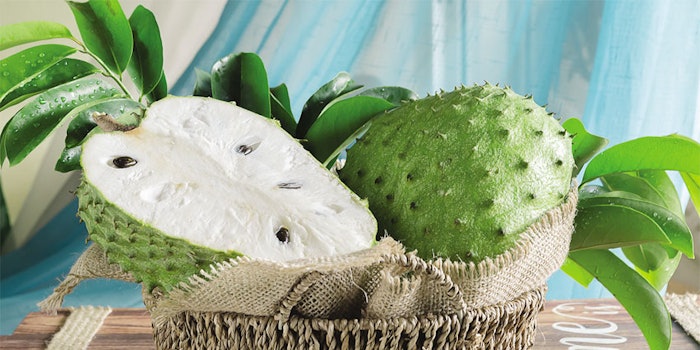 Perfumer & Flavorist+ [P&F+]: Describe yourself in three ingredients.
Claudio Ghizzoni [CG]: I could describe my personality with three particular raw materials. Each have an intense smell/taste and a strong cultural background:
Thyme: A symbol of hard-work. It was considered in ancient times as one of the best host plants for bees. Also, in Virgil's "Aeneid," thyme flavor was linked to the concept of action. It reminds me of my dedication to my own work.
Ginger: To me, its spiciness represents vitality, resolution and good spirit. It embodies that part of me where I get the energy to be shared with my team.
Broom flower: The Italian poet Giacomo Leopardi dedicated an entire work to this incredible and resilient plant. To think of innovative solutions and adapting during hard times is a typical broom attitude and represents me perfectly.
P&F+: What led you to the flavor industry?
CG: I have always had an interest in food investigation. At university, I used to analyze and research the Maillard reaction and sweeteners synthesis from a chemical and technical perspective. Along my path, I came across the flavor industry unexpectedly: for me, it was like discovering a new world full of opportunities where I could combine analysis and creativity.
P&F+: Are there any local ingredients that inspire you?
CG: The Mediterranean area is full of hidden treasures. It is especially rich in citrus fruits such as lemon, orange and bergamot, which I really enjoy for their freshness and versatility.
I also like basil with its balsamic and intense flavor, typical of the Italian gastronomy.
Furthermore, I often work with flower absolutes. I particularly like the iris absolute. Thanks to its floral notes and sweetness, it gives flavors intensity and structure across several applications.
P&F+: What application do you primarily formulate for? Do you have a favorite?
CG: To tell you the truth, I don't have a specific preference. Every field has its own distinctive traits and evolving challenges. Customers' tastes are changing continuously, getting us (flavorists) to break traditions, innovate and go beyond limits. In this industry, you always have to be alert and up to date. It is fundamental to anticipate future market trends.
P&F+: Are there any recent projects/wins you're particularly proud of?
CG: Frankly speaking, I am proud of every single project I carry out with my team. We are committed to our customers, collaborating with them to develop tailor-made flavor solutions. The ultimate goal of our R&D department is to make everyone benefit from our expertise, technical competences and creativity. I genuinely think that this is the most exciting and rewarding way of working.