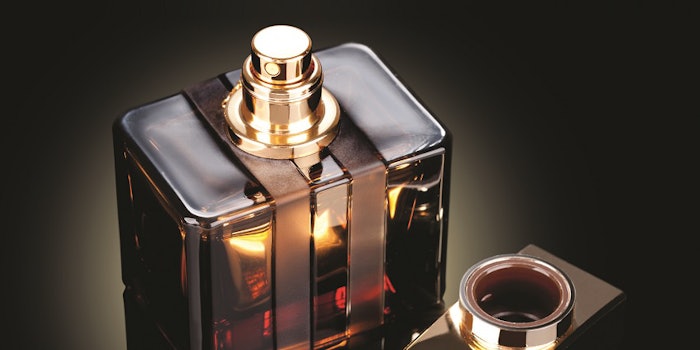 The gourmand category of fine fragrance (comprised of gustatory, delectable, mouth-watering accords that have typically revolved around dessert sensations) is a phenomenon – the longevity of the trend has outperformed every other major scent fashion in terms of duration from the 1950s until now. This trope shows no signs of slowing.
Mathilde Lion, beauty expert for NPD Group, confirms that gourmand scents comprise 68% and 74% of the French and UK markets respectively.1 The question everyone has been asking for half a decade now is 'what will happen next?' We attempt to tackle the future gourmand proposition in what follows by offering the savory gourmand as the natural and business-savvy evolution of dessert gourmand.
Where Did Gourmand Come From?
The Perfume Society, a London-based online fragrance magazine, defines gourmand with the following statement – "Think: caramel, chocolate, milk, candyfloss, coffee, Cognac, toffee, almonds, even bubble gum … in general, gourmand fragrances are warm and most wearable in the cooler seasons, when we want a fragrance to snuggle up to." 2 The prevailing concept is that gourmand scents provide a sense of comfort, familiarity and child-like meta-fetal security that drives consumer purchase in our dog-filtered Snapchat age of infantilism. They are not 'difficult' fragrances to wear or appreciate and provide an immediate satisfaction that is as instant as it is universal; one does not usually have to deconstruct or intellectualize a gourmand fragrance. There is an argument to be made that the waning of the 1990s dominant aquatic style that promoted freshness, which borderlined on the bitter and unexplored strange olfactory territories, shifted the cycle to desire recognizable sweetness, supported by the backbone of celebrity consumerism. What is important is that the cycle never shifted back.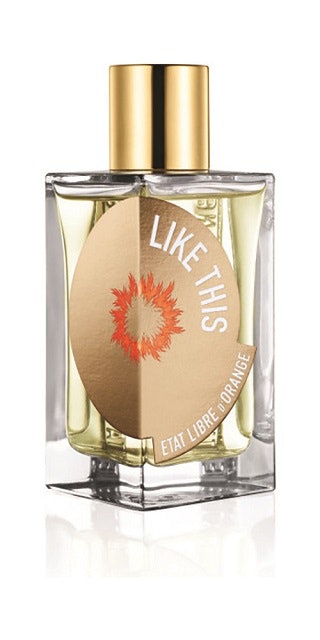 Like This by État Libre d'Orange was created by Mathilde Bijaoui. The savory gourmand fragrance also includes notes of ginger, pumpkin, immortelle, grass rose and Moroccan neroli among others. Photo courtesy of État Libre d'Orange.
In a 2016 Perfumer & Flavorist interview, Givaudan creative fragrance director Naila Hamayed commented on the gourmand that "it's not a trend anymore, it's a must, something that is here to last."3 Most experts agree the lineage of gourmand, for which Angel by Thierry Mugler is accepted as taking the family worldwide. In confirmation, Takasago perfumer Antoine Lie stated that "Angel was the most important fragrance in the history of gourmand so far" and Julie Deschamps, senior scent design manager at IFF, noted that "the trend started with Angel; Lolita Lempicka was also very influential on this category with its liquorice note; and later still Hypnotic Poison with its pastry-like powdery facet. Since then, all the houses have started to look more closely at the collaboration between the flavor and fragrance sides in the search for innovation in gourmand."
However, the subsequent implementation and evolution of the olfactory branch that Angel effectively created, with its ethyl maltol overdose, has changed very little over the last two and a half decades, with MANE perfumer Ralf Schwieger stating in a Basenotes interview that "[the ethyl maltol overdose] has started going up and up. Now it is averaging around 4%."4 Creativity in today's gourmand model is very questionable indeed – does the perfumer ever have to think outside the box? Do you even need advanced perfumery training to conceptualize these easy-to-structure, easy-to-like sugar bombs?
Where is Gourmand Now?
Ralf continued in the same analysis, "You're coming to percentages as high as 5% and we're only talking about fine fragrances. In the USA, with all the specialty retail fragrances such as Bath & Body Works, there is no limit to sweetness."5 We can, however, note some progression since the turn of the millennium to 2018. Firstly, male perfumery has also felt the echo of gourmand demands, and according to Brazilian fragrance expert Alessandra Tucci, "Vanilla scents have been completely integrated into male fragrances, as well as florals and fruits. This has contributed to bridge the gap between gender-specific fragrances."6
Today's sweet trend can be thought of as exacerbating the propulsion of blurred gender boundaries which, in turn, helps to culturalize perfumery away from masculine or feminine fashion accessories into universally aesthetic forms that everyone can appreciate. Non-gendered cultural production always has more of a chance of being considered art for encouraging the reception of true intrinsic value, rather than situationally and gender-specific pragmatic value. This is a positive effect of gourmand profiles that is always ignored.
Secondly, in search for innovation (and as gourmand is so connected to work on flavors) perfumers have increasingly begun turning to flavorists and the flavor side of the industry to inspire, aid and advise how to more faithfully evoke naturalistic accords through fine fragrance bases. Particularly in the commercial sphere, we see brands hinting at savory gourmand notes as a means to differentiate, develop and specify gourmand accords away from generic caramel sweetness, which is akin to the non-specific fruit cocktail vibes seen in celebrity scents at the beginning of the 2000s, and towards notes that cross the boundaries between a main course and dessert (see T-1).
Not everyone agrees with the unanimous potential for savory gourmand. Perfumer Andreas Wilhelm thinks that "the trend for savory gourmand has shown itself not to work in every market. Middle Eastern customers, for example, never got attracted by salty and I am not sure if they will be attracted by other savory gourmand directions." That said, what is clear is that the future of gourmand lies in collaboration with flavorists to subvert perfumery vocabulary in new directions. Wilhelm continued by acknowledging that "the rise of gourmand notes is actually a logical consequence of big companies having flavor and fragrance divisions … and, of course, it's always great to widen the perfumer's palette."
What is so interesting and exciting from both a creation and marketing point of view about savory gourmand is that is opens up a palette of ideas and kitchen-inspired processes that desserts never go through; savory cooking techniques leave the door wide open for perfumers to experiment with another olfactory layer to their gourmand accords: steamed, poached, boiled, grilled, roasted, baked, barbecued, pickled, frozen, spiced, caramelized, salted, in butter, in a jus, in a jam… promoting process-driven effects in the quest for innovation.