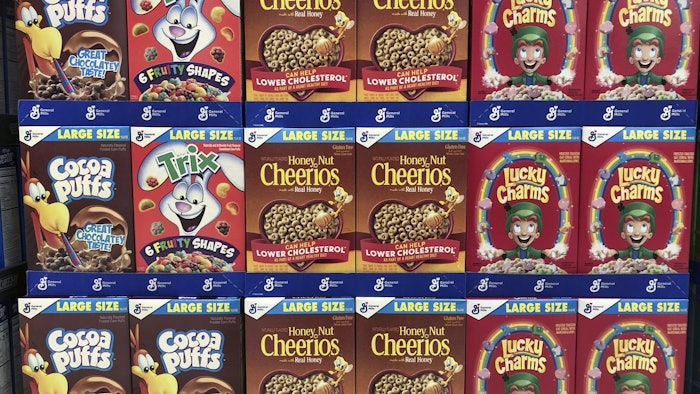 dreamstime
General Mills has released a collection of cereal candles, exclusively available at Target.
Related: Comme des Garçons Parfums Releases Unisex Fragrance, ZERO
The collection consists of classic sugary cereals, including Cinnamon Toast Crunch, Honey Nut Cheerios, Trix, Lucky Charms and Cocoa Puffs.
Cinnamon Toast Crunch has a cinnamon scent, Lucky Charms smells like sugar, Trix has a fruity scent, Honey Nut Cheerios smells like honey and Cocoa Puffs smells like chocolate.
Some of the candles are decorated like the actual cereal box, others that are covered in a photo of the actual cereal, or covered in pieces of cereal along with their names and other candles that look like small glass containers of milk.
There is a set of three containing a Cinnamon Toast Crunch candle, a Honey Nut Cheerios candle and a Lucky Charms candle. Each candle in the set is 5 ounces.
The candles come in different sizes, including a single wick 11 ounce, a 3-wick 12 ounce, a 3-wick 13.5 ounce and a single wick four-ounce candle.
Want to know everything going on in flavor & fragrance? Sign up for P&F+'s newsletter. You can also follow along on Instagram and LinkedIn.