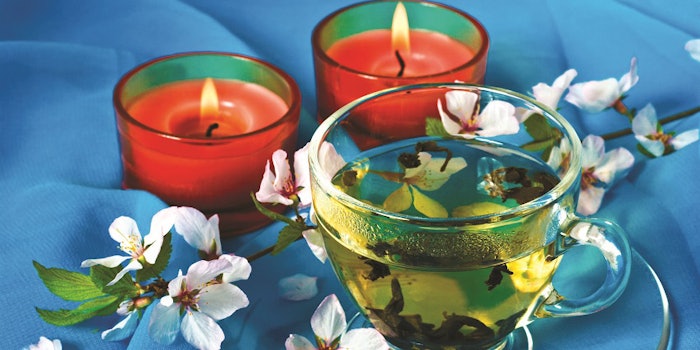 Liquid and air – two of the five elements that engage our senses – are required for our survival as humans. Though we may all breathe the same air and consume the same water that has been recycled for eons, technology, science and art have allowed us to spruce up these elements for our enjoyment and wellness.
Fashionable Air
In the air and homecare realm, candles and electric wax melts are showing continued growth. According to Transparency Market Researcha, the global air care market is expected to reach $11.74 billion by 2021, compared to $9.87 billion in 2014.
Consumers are opting for these scented flames as a fashionable fragrance alternative for an enhanced, ambient environment. The technology trend is here to stay as companies are launching smart devices that emit fragrances for just about any occasion, and at any time (page 34). Like sound, scent has the ability to fill a space and directly influence the ambience of a room. These new technologies are certainly changing the way we sleep, wake up and live through the day.
RTD Tea: The Versatile Beverage
In the beverage realm, ready-to-drink (RTD) seems to be on the forefront of reinvention. According to Technomicb, consumers spend $181 billion annually on beverages. Consumers have shifted from fulfilling their thirst or craving to consuming drinks as a pick-me-up, snack or meal replacement.
One category, in particular, RTD tea, is showing its versatility in wellness and functionality (page 48). Between 2011 and 2016, the RTD tea market grew by 40 percentc, according to a report from Zenith Global. As one of the largest emerging beverage categories, growing faster than soft drinks, tea offers a diverse range of choice. It can be sweetened, carbonated, mixed with juice or just bottled up as is.
Both booming segments, air care and RTD beverages are a source of constant innovation and creativity from the F&F industry – where the sky (whether scented or not) is the limit.
I hope you enjoy this issue.
With warmth from New York City,

Deniz Ataman
Managing Editor