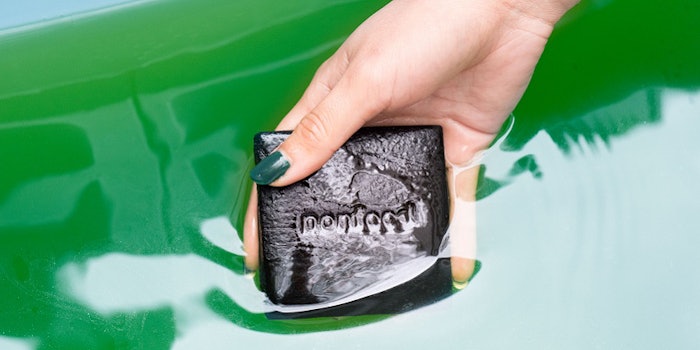 LA-based food product company Nonfood has released the second version of its algae-based snack bar, Nonbar.
In an effort to create a more sustainable snack bar, the Nonbar is a ready-to-eat food product made with three different varieties of algae, a plant that uses fewer resources to grow than other common crops. The new version of the product includes a lighter and moist texture and naturally added sweetness from monk fruit. Additionally, the product is vegan, raw, 100% plant-based and contains natural and artificial flavors.  
"The Nonbar is an algae-based nutrition bar with 37% algae ingredients, making it the most sustainable product of it's kind," said Sean Raspet, Nonfood co-founder. "In addition to it's rich taste it offers abundant nutrition: it's high in protein, fiber and a range of vitamins, minerals and anti-oxidants and chlorophyll."