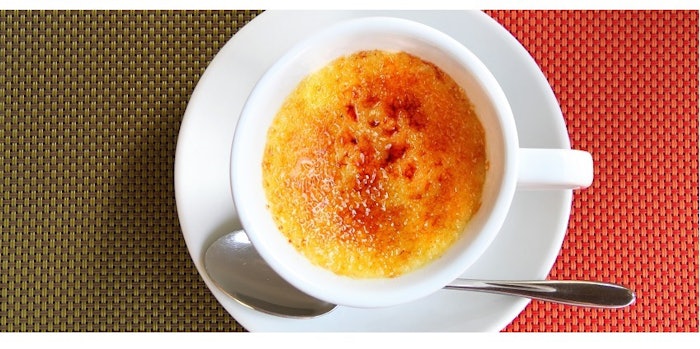 With the new year right around the corner, many in the flavor industry are looking for the trends and tastes that will be popular in 2018.
Among them, flavor and essence supplier Synergy Flavors has weighed in with what they see as the three flavors to watch out for in the coming year. They include: 
Burnt caramel. Consumers, especially millennials, are interested in trying different flavor profiles and ethnic infusions. Burnt caramel flavors take the milky and sweet elements of caramel and add a smoky characteristic to it.
Elderflower. Popular in other parts of the world, floral flavors are now gaining ground globally. Unlike some flowers, elderflower has a sweet and subtle profile, which is ideal for baked goods and sweets.
Blood orange. With the rise of better-for-you food and ingredients, blood orange is projected to be popular in the new year. Consumers are attracted to blood orange flavors for its proactive name and distinct flavor characteristics. 
"In the past, we've seen these flavors used as toppings for desserts or as part of a combination of ingredients in liqueurs, but we believe 2018 will be the year that these flavors will be seen widely on restaurant menus, on grocery store shelves and at cocktail bars as standalone flavors," said Greg Kaminski, executive research chef at Synergy Flavors. "2018 will be an exciting year for exploring new and different flavors in a vast array of food and beverage applications, driven by consumer demand and continued effort on the part of industry food scientists, artisans and manufacturers to strive for new and creative options."