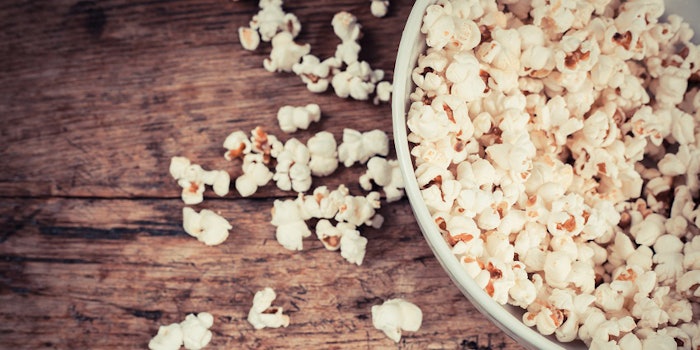 According to a recent study of the savory snack market by Research and Markets, savory snacks are forecast to grow at a rate of 4.03% CAGR from 2016 to 2020. Once thought of as a niche flavor for the adventurous type, savory snacks have risen to popularity and continue to grow today.
Pass the Popcorn
One of the main contributing factors to the growth of the savory snack market is a rapidly changing consumption pattern. On average, savory snacks between meals grew from 1.9 per person per day in 2010 to 2.8 in 2014.
Another contributing factor comes from the entertainment industry. With more people watching movies at home or going to the theaters, this has led to an increase demands for baked savory goods. 
Also for the student on-the-go or a working professional, a quick mess-free snack might be a better alternative than a full sit-down meal.  
Marketing continues to be a significant factor in producing a successful savory product, along with innovative taste formulations (like unique flavor combinations), new delivery systems (flavor release in encapsulations) and health and wellness (sugar and sodium-reduction initiatives). Additionally, logistical issues, from assortment to packaging, are a challenge when marketing the product in-front of the consumer. 
E-commerce is also evolving which is keeping both the flavor industry and consumer packaged goods (CPGs) companies on its toes. Amazon, for example, is developing its mobile-based supermarket, Amazon Go, where customers scan a QR code to enter the store and can shop freely without checkouts or lines.
Keeping up with consumers' evolving taste palettes and translating taste from both the brick-and-mortar and digital shelf will contribute to the savory category's high growth for the next four years.