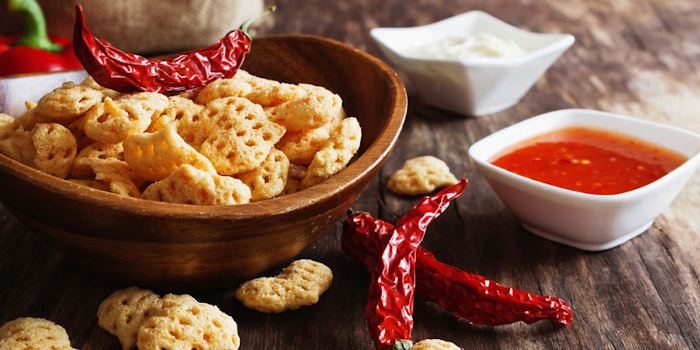 Some like it hot, some like it incredibly spicy. More than ever before consumers of salty snacks are reaching for nibbles with habanero and jalapeno flavors. Snacks with exotic, multifaceted, daring and spicy flavors have been gaining popularity for the past several years thanks to millennials and their zealous snacking habits. 95% of American households stock up on salty snacks with potato chips being the most popular.
Spice Up Your Snacks
• Spices from India and Japan were once considered exotic, but now they can be found on everything from pretzels, popcorn, chips and even nuts.
• In July of 2016, Frito-Lay came out with four limited edition potato chip flavors inspired from countries around the world: Brazilian Picanha, Chinese Szechuan Chicken, Greek Tzatziki and Indian Tikka Masala.
• This year's Lay's "Do Us a Flavor" campaign had consumers choosing flavors for potato chips that included Fiery Roasted Habanero and Korean Barbeque.
• Tostito's has launched their Hint of Jalapeno chips just in time for football season.
"It's time to snack the path less ordinary," Emily Liu, Buck Wild's marketing director was quoted saying in a recent Food Processing article. "Americans are snacking more than ever, so our snacks need to rise to the occasion," she says. "They're demanding more complex, bold and spicy profiles. We're excited to give them a snack line tailor-made for their lifestyles."