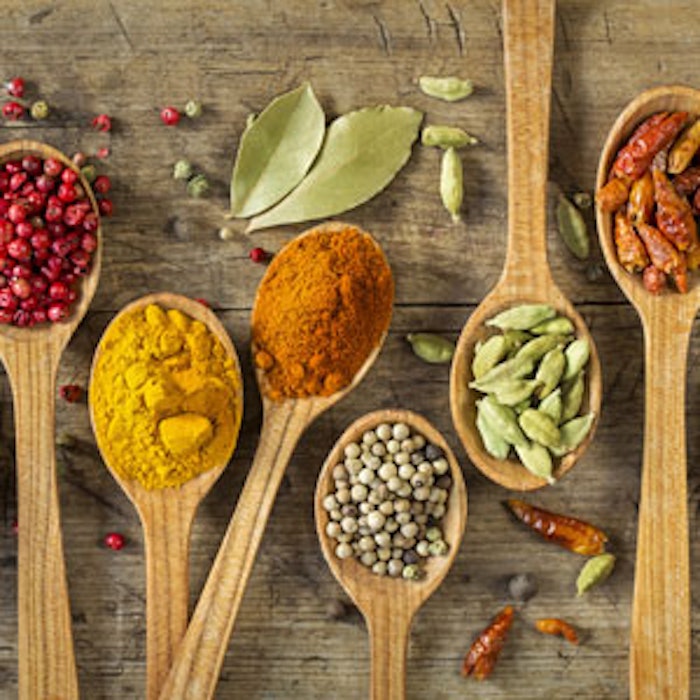 Sensient Flavors' industry specialists used a combination of in-depth, formal and grassroots market research initiatives to identify trending flavors for 2016.
"Today's consumers are multifaceted and want products and flavors that celebrate their individuality," said Lauren Williams, marketing manager, Sensient Flavors. "Rarely being defined as just one thing or another, we picked flavors from across the flavor wheel to celebrate the differences in today's consumers."
Multi-faceted Flavor Trends
After analyzing market shifts and United States' consumer behavior, the company predicts the following flavors to be on the rise:
Chamoy—consisting of a blend of flavors, chamoy combines ancho chilies with apricot preserves, lime juice, salt and sugar.
Charred coconut—one of the most popular flavors in 2016, charred coconut exhibits a tropical, creamy sweetness 
Honeyed evergreen—crisp pine is softened by honey instead of sap
Overripe melon—using fermentation, this green note exhibits a slight alcohol scent and flavor. 
Pandan—this green, nutty and almost bready southeast Asian staple is a fun, new ingredient that can be incorporated into curries, rices and deserts like ice cream and crème brûlée
Preserved cherry blossom—this flavor exudes a classic floral and fruity combination that can be used in teas and sweets
Sassafras root—a great accompaniment for beverage creations, sassafrass root exhibits a tonic and root beer flavor.
Urfa chile—the rich, raisin-like, chocolate taste of this chile has notes of tobacco and wine that can be used in pasta, pizza and salad applications.
"Consumers have been enthusiastically chasing authenticity for a long time and this year's trends speak to that," explained Williams. "Just as they are responding to un-photoshopped ads or companies that respond to issues in a very human way, they want flavors with the same genuineness. We are capable of giving that to them and they are starting to expect it."
Researching the Shift in Consumer Thinking
To develop consumer insights, the company utilized its "Trends to Taste" program—a proprietary predictive process—filtering trends from the broad, consumer, macro level down to finished concepts, which best demonstrates each flavor profile.
Throughout the year, the company's marketing team, R&D and sales professionals collect information through a variety of means including social media, trade shows, publications and word-of-mouth.
The resulting data is analyzed to identify key insights, flavor profiles and concepts to share with customers. According to the company, this year's program included the addition of an urban foraging expedition, as well as trend substantiation by Mintel.
"The 2016 Trends to Taste flavor predictions represent a larger, overarching shift in consumer thinking," said Williams. "No longer overwhelmed by the amount of information and options that come with enhanced interconnectivity, consumers are increasingly interested in finding balance and personal fit in their lives, and these trends represent different aspects of that transformation."