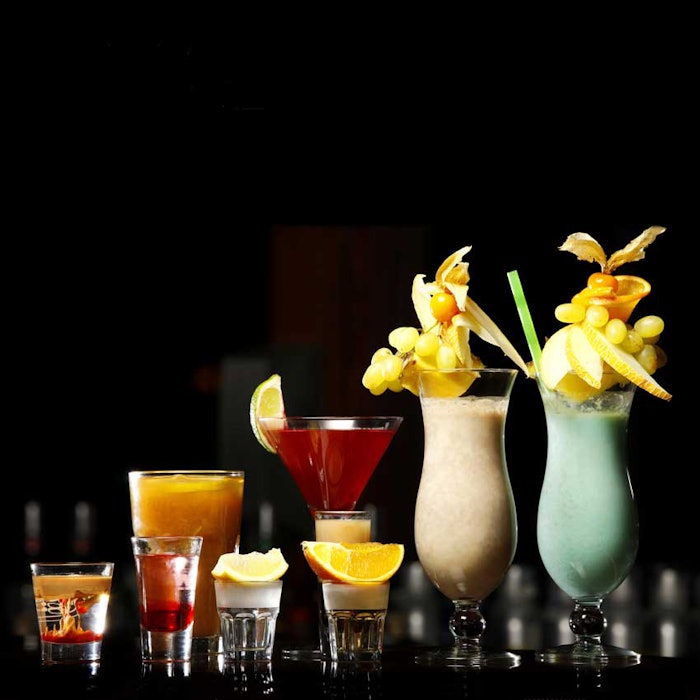 With consumers wanting more variety in their favorite bars and restaurants, new flavor trends, like vanilla gin and botanical teas emerge this year to keep even the pickiest of customers happy.
Magnificent Mocktails: The aim to create flavorful drinks for consumers that may be watching their diets, designated drivers, pregnant women and even children without the alcohol content is becoming huge in restaurants and bars everywhere. The goal of creating drinks with the taste of classic cocktails using regular ingredients. For example, Atera Restaurant in New York created an alcohol-free drink made with aged beets and black currants in hopes to match the flavor of a red wine.
Killer Kombucha: Kombucha is a fermented tea beverage that can add new twists to classic drinks. The flavor of the kombucha can be added to botanical and fruity alcoholic beverages. Breweries are also getting in on this trend by working with commercial kombucha drink companies to create new beer blends.
Holy Hard Soda: Consumers love drinks similar to 'Not Your Father's Root Beer' with the flavor of a soda with an alcoholic element. Along with larger companies, individual restaurants and bars are creating their own hard sodas with notes of ginger and other botanical flavors.
Caffeinated Cocktails: Coffee is being incorporated into many beverages—both alcoholic and other. New techniques and flavors create balanced coffee drinks. Coffee Bar in San Francisco uses a cinnamon and vanilla-infused cold brew coffee blended with ice and topped with milk that combines the coffee flavor with the sweetness of Mexican horchata.
Golden Gin: New spins on the classic G&T using barrel-aged gins are on the rise. The use of old brandy, whiskey or rum barrels infuse gins with botanical tastes, vanilla and maple sugar. Easy to sip or to add to various cocktails, various restaurants and distilleries are making the most out of this trend. The Citadelle Gin Reserve added a new gin to their collection by having the gin sit in oak barrels for several months, bringing a hint of vanilla before bottling.
Tasty Tropical's: Drinks worthy of an island vacation remain popular with the slight change of using higher quality ingredients and freshly-squeezed juices. Standard tropical drinks, like Mai Tai's and Pina Colada's will stick around and don't seem to be leaving any time soon.
Blissful Bloody Mary's: Additions have always been popular in these drinks and they only get crazier as time goes on. Add-ons can give new flavors to the classic spicy tomato juice and vodka drink. The Bloody Mary Cart in Napa, CA, has more than 20 choices for add-ons including sriracha salt, fresh grated egg yolk cured in salt and candied jalapenos.   
Marvelous Matcha: The slightly sweet green tea powder with numerous health benefits has been popping into the market. Consumers are leaning towards drinks that contain fresh plant-based ingredients, matcha being one of the biggest demands.