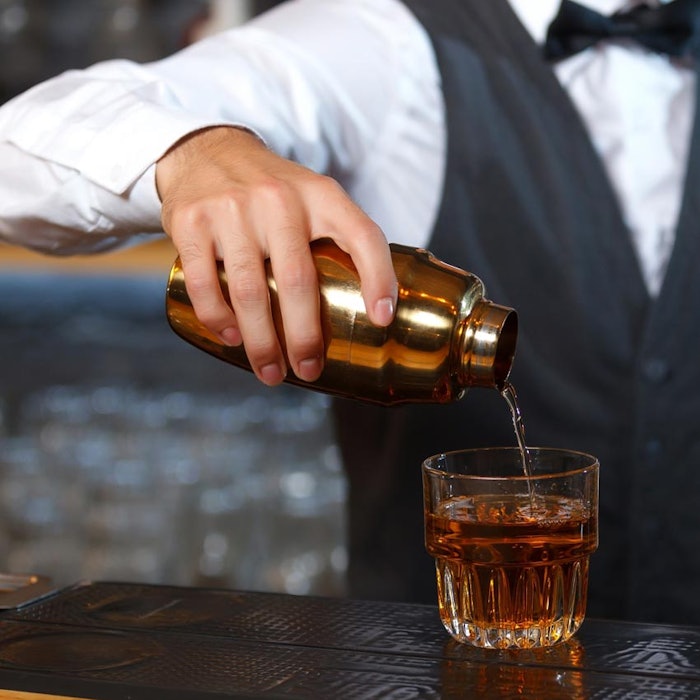 Mimosas made with Scotch? Rum steeped with Jamaican jerk seasoning? Today's cocktail flavor combinations push the boundaries to totally surpass your father's Moscow mule. A recent craveonline.com article highlighted several unique flavors. Here are four to wet your whistle: 
1. Islay Whisky + Mimosa = Smokeamosa
Bartenders use ½ oz. of Islay whisky to a standard mimosa recipe. Peated whisky is a flavor and character that many people are either not familiar with or have never tried. The smoky peaty flavor and nose of the scotch is in large contrast to the fresh orange juice and floral bubbly sparkling wine.   
2. Rum Steeped in Jerk Seasoning
The cocktail begins with a "house" Jamaican jerk seasoning without the real savory components that are normally found in a jerk, like dried ground onion and garlic. It's then steeped in Owney's rum overnight. The drink is filtered several times to make sure there's no unwanted sediment. The taste is multi-dimensional: spicy, slightly salty, notes of clove and nutmeg. 
3. Inspiration from a Cucumber Sushi Roll
This cocktail is created using Alacran Blanco tequila, cucumber juice, grapefruit juice, wasabi-infused agave and rice vinegar. 
4. Fall in Spring
This cocktail is made with quince-infused vodka, yuzu juice, truffle maple syrup, Suze orange bitters and tonic. The name of the drink, Fall in Spring, actually tells a story. Quince is a fruit that is commonly harvested in the fall, and it is used to infuse vodka for several months before it is finally used in the cocktail once spring has begun.
For the full article, visit craveonline.com (source).