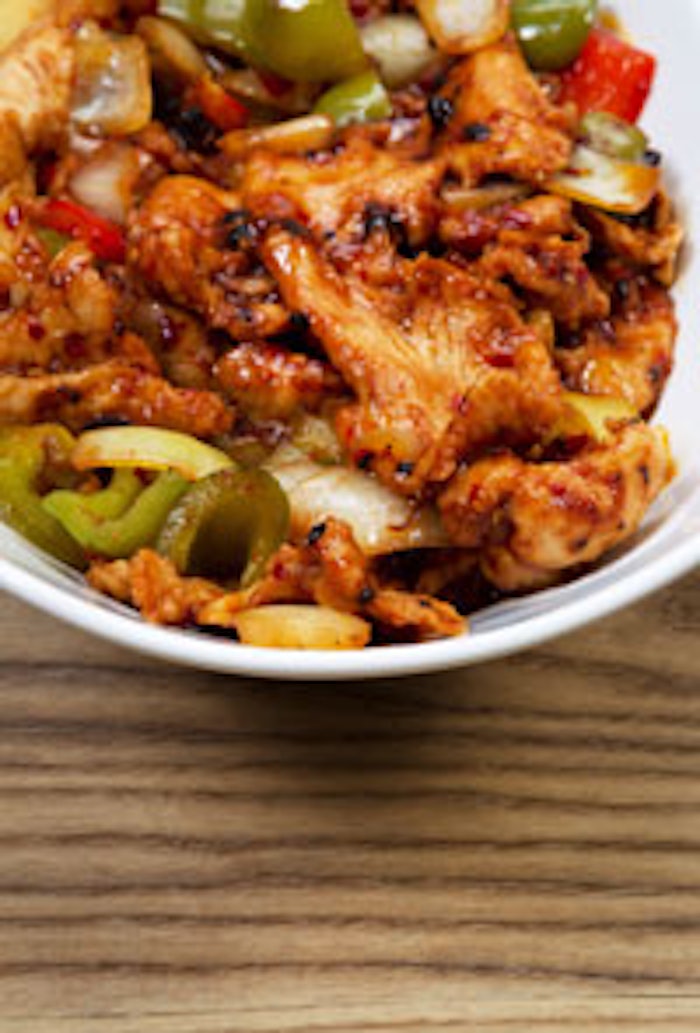 Ethnic flavors are hot and are ranked among the hottest menu trends 10 years from now according to the National Restaurant Association's What's Hot 2015 Culinary Forecast.
The professional chefs and members of the American Culinary Federation surveyed cited ethnic flavors used in ethnic fusion cuisine, authentic ethnic cuisine, regional ethnic cuisine, Peruvian cuisine and Southeast Asian cuisine as hot for 2015.
When respondents were asked which current culinary trend will be the hottest menu trend 10 years from now the rankings were: environmental sustainability at 42%, local sourcing at 22%, nutrition at 13%, ethnic cuisines and flavors at 13%, gluten-free cuisine at 6% and "other" at 4%. 
Click here to download the full report.