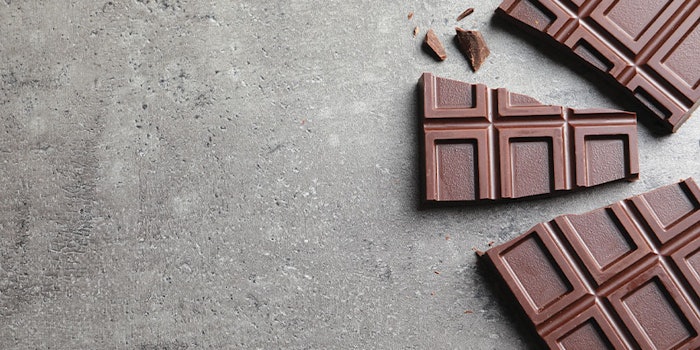 In 2019, the confectionery industry generated $37.5 billion in retail sales, and Euromonitor and National Confectioners Association (NCA) project category sales will reach $39.9 billion by 2024a. According to Polaris Market Research, the global sugar confectionery market size is anticipated to reach $69.5 billion by 2026, growing at a rate of 4.3%b. According to IRI data for the 52 weeks, ending March 24, 2019, chocolate dominated the confectionery sector with $14.1 billion in sales followed by non-chocolate candy that reached $7.4 billion and gum achieved $3.1 billionc.
Chocolate innovation is being driven by limited-edition flavors, plant-based formulas and chocolate experiences, while non-chocolate candy activity is being led by a variety of unique texture and flavor combinations and new food and beverage applications inspired by candy flavors.
Chocolate Corner
According to Euromonitor and NCA, in 2019, chocolate represented 56% of confectionery sales with a 2.2% growth. In 2019, online chocolate sales reached $817 million and increased 15.5% in the 52 weeks ending December 29, 2019, according to IRI.
KitKat has been busy adding new flavors to its portfolio. In 2018, Nestlé released the KitKat Gold limited-edition in Australia. Due to its popularity, Nestlé has launched KitKat Gold in the United Kingdom and has added the flavor to the range. KitKat Gold highlights the brand's signature crispy wafer in a milk chocolate base, topped with creamy white chocolate and caramel notes.
For the full article, please check out Perfumer & Flavorist's October 2020 issue. 
Footnotes:
acandyusa.com/sweet-insights-state-of-treating-2020/
bwww.polarismarketresearch.com/industry-analysis/sugar-confectionery-market
cwww.iriworldwide.com/es-es/insights/publications/snapshot-of-confectionery