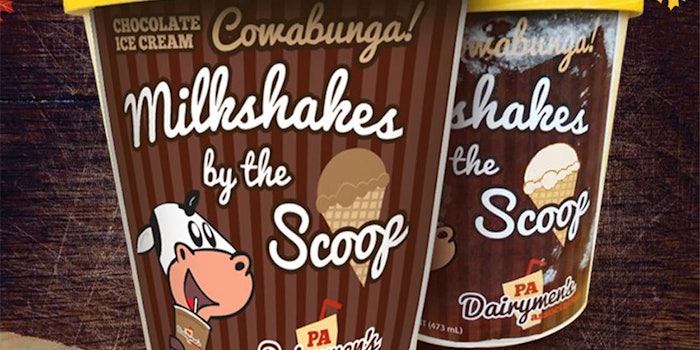 PA Dairymen's Association, an organization supporting Pennsylvania dairy farms, has announced it will be bringing ice cream to stores this winter, per Lancaster Online.
Related: Blue Bell Creameries Limited Edition Holiday Flavors Return
The Association is debuting a limited-edition ice cream called Cowabunga, in both chocolate and vanilla flavors. 
This will be available at Kissel Hill Fresh Foods and Karns Foods, as well as some local breweries and restaurants in Lancaster, Pennsylvania.