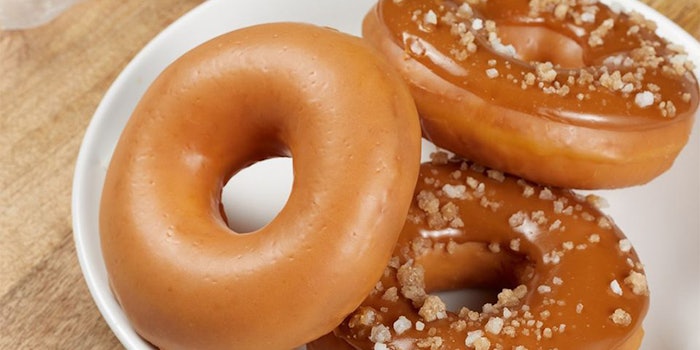 Krispy Kreme Doughnuts debuted its new fall flavors this year: Caramel Glazed and Salted Double Caramel Crunch. 
Related: Whoa Dough Announces Reformulation and New Flavor
The doughnuts are said to have a silky and sweet flavor with rich caramel throughout. The flavor was available from November 9 through November 22, 2020.