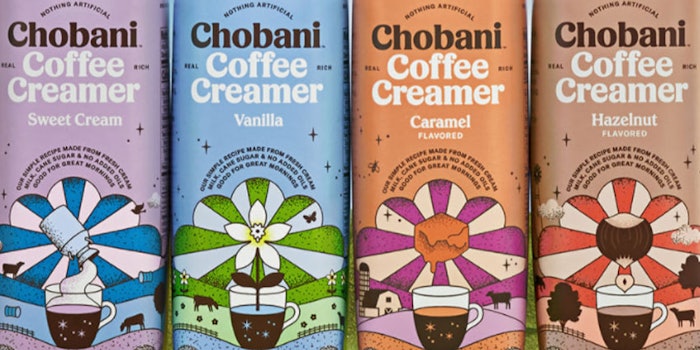 Chobani is calling on fans and coffee enthusiasts to create a new flavor for the brand's fairly new collection of creamers. Known for its line of Greek yogurt, Chobani's "I Dream of Creamer" flavor contest offers cash prizes to the three finalists.
The contest opens on February 1, 2021, at 12:00 a.m. ET and entrants must enter their submission by February 28, 2021, at 11:59 p.m. ET. Chobani will then choose three finalists, which the public will vote on beginning summer of 2021 (exact date to be announced). 
Submissions must include: 
Proposed coffee creamer flavor

A list of the all ingredients you would use to create the proposed flavor

An essay describing how you drew inspiration for your flavor
The grand prize for the "I Dream of Creamer" flavor contest is $75,000, followed by the runner-up winning $15,000 and third place being awarded $10,000.
One major guideline is that all submitted flavors must not be one of Chobani's current or recent flavors. In addition, the submission must be one that can be manufactured in alignment with Chobani's approach to using only natural ingredients: farm-fresh cream, real milk, and real cane sugar.
For the entire list of regulations for the I Dream of Creamer flavor contest, visit Chobani Coffee Creamer's website.