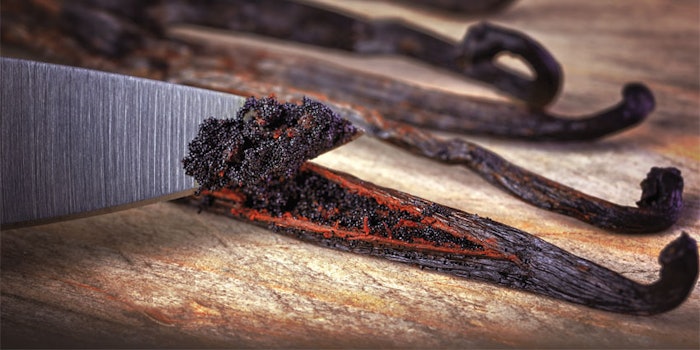 Vanilla is one of the world's most popular flavors, and it's certainly anything but boring. From indulgent ice cream and craveable sweet snacks to refreshing beverages and savory global cuisine, vanilla is a key ingredient in many of the foods and drinks we love. Whether the star of the dish or in a supporting role, vanilla is versatile, diverse and incredibly popular.
Home baking throughout the pandemic has significantly increased global demand for vanilla, and it hasn't diminished yet. One factor contributing to the demand is that the price of vanilla has come down in recent years, which is driving both retail and commercial sales. Product developers are using pure vanilla extract and vanilla flavor in categories such as dairy and specialized nutrition. As Gen Z and millennial consumers propel the flexitarian trend forward, there's a need for vanilla in plant-based products, as well. Plus, people around the world are continuing to seek out foods and beverages that soothe their state of mind. Vanilla is a calming flavor in times of anxiety, as it has a comforting connection to home with nostalgic memories of vanilla cakes and cookies during celebrations.
Versatility
Vanilla is more than just a delicious flavor; it also has a functional role in formulation of a wide range of applications. For example, plant-based dairy alternatives made with almond, cashew, oat and coconut can have strong off notes that vanilla helps soften. It's also a useful masking ingredient in high-protein products like sports drinks and meal-replacement bars.
Vanilla has an enhancing characteristic, much like salt, sugar and fat, and combines well with many flavors. Think strawberries and cream, chocolate, salted caramel and ginger. Vanilla also plays a role in many types of global cuisines, including Caribbean, African, Middle Eastern and Indian cooking, and is a standard ingredient for any chef. This incredibly versatile ingredient provides a certain je ne sais quoi as an underlying flavor of some unexpected foods and beverages. Vanilla can add depth and color to turkey brine and colas, bacon can have notes of vanilla and garam masala spices up ice cream with the support of vanilla flavors.
For the full article, please check out the Perfumer & Flavorist+ October 2021 issue.