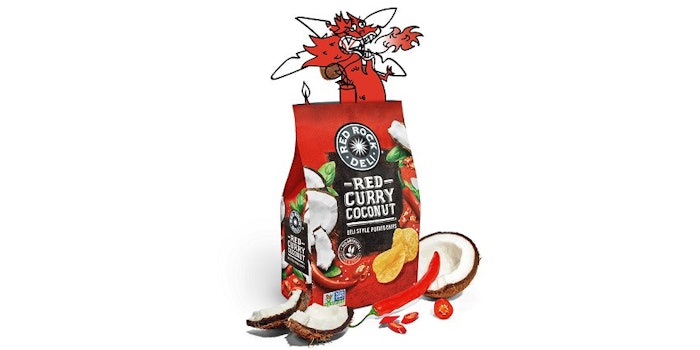 Australian snack brand Red Rock Deli has debuted its line of deli-style potato chips to U.S. markets. 
The chips are available in either red curry and coconut, Himalayan pink salt and lime and cracked pepper flavors. The products are formulated to be non-GMO project-verified and contain no artificial colors or flavors.
"Red Rock Deli is a brand that is rooted in a philosophy of unique and elevated flavor experiences," said Stuart Beck, senior marketing director, Frito-Lay North America. "We saw an opportunity to bring this distinctly different snacking experience to the cities here in the U.S. that are always hungry for new culinary trends and elevated snacks."