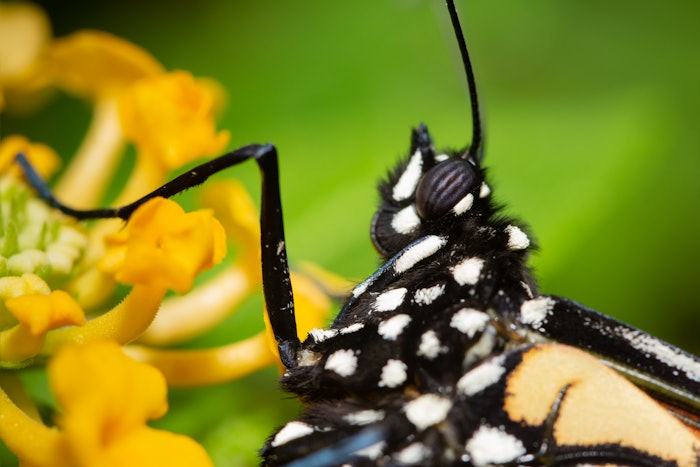 Adobe Stock
Scentian Bio, a biosensor platform, announced the close of its $2.1 million seed round led by Finistere Ventures and Toyota Ventures, with participation from Icehouse Ventures and Our Crowd, among others. With a total of $4.4 million in funding to date including grant funding from the Bill & Melinda Gates Foundation, Scentian Bio will use the additional seed funding to grow its team, further the development of its technology platform and accelerate commercialization plans for its industry-specific solution offerings–starting with the food industry and then moving into the medical sector.
"We are at the cusp of a new era of nature-driven technology solutions, especially in the food and health industries. The brilliant minds leading the development of Scentian Bio's biosensing platform are taking a truly novel approach to smell and taste digitization - overcoming the obstacles faced in previous attempts by early innovators," said Dean Tilyard, venture partner, Finistere Ventures.
"Insects, shaped by 400 million years of evolution, have perfected the art of detecting organic compounds through scent receptors that contain sensitivity levels a million times better than humans and a thousand times better than dogs. Scentian Bio's team of world-class scientists and biosensor technologists is bringing how insects smell to market. We're excited to support them as they apply this amazing technology to food, flavor, fragrances, and wellness" added Jim Adler, founder and general partner at Toyota Ventures.
Scentian Bio has developed a patented biosensor technology based on insect olfactory receptors (iOR) for the VOC detection tool. Using artificial intelligence, Scentian Bio is said to be able to process and interpret signals from its biosensors to replicate the neuronal network that an insect uses to interpret smell. Offering sensitivity (1000x more sensitive than a dog's nose) with dozens of unique receptors that effectively recognize millions of VOCs. The company aims to build out the platform to support a broad range of use cases, including food and flavor quality control and food-pathogen detection, non-invasive rapid disease diagnostics, sustainable farming and environmental and wellness monitoring.
"Biosensors are finally breaking out of the lab and changing our everyday lives. Our platform harnesses 400 million years of evolution into an easy-to-use handheld sensor. Given the huge wealth of chemical information that smell is designed to process, we see the potential for smell biosensors to deliver tremendous value and are excited to have the investors on board to help make this happen," noted Jonathan Good, CEO, Scentian Bio.
Based on early success in pre-market testing with a global food company, Scentian Bio will focus first on launching a quality control solution for the food industry. Its first digital biosensor solution, expected to launch commercially at the end of 2024, will provide fast quality control of the smell and taste attributes for key food ingredients. Initially focusing on essential oils, Scentian Bio plans to expand its quality control solutions to include other key ingredients over time.
"We see a large opportunity to serve the food industry as companies seek out ways to increase efficiency and improve their quality control, formulation and food safety efforts. Our first solution will address a primary pain point for the food industry – shifting from slow, subjective, expensive quality control methods to data-driven, objective, fast and cost-efficient digital tools," added Good. "Our second push will be in the medical arena, as we continue to further the development of our non-invasive, real-time, early detection diagnostic device for human diseases using volatile biomarkers."
Timed with the investment, Scentian Bio also announced the addition of Finistere Ventures' Dean Tilyard to its Board of Directors and the successful completion of major platform milestones. To date, Scentian Bio has been able to synthesize a library of 52 insect olfactory receptors, reach sensitivity at the femtomolar level (equivalent to one water droplet in 20,000 Olympic-sized swimming pools), demonstrate digital response on six types of transducers, and prove its ability to use a combinatorial response to distinguish two bacteria critical to food quality. Scentian Bio has developed a scalable production process for scent and taste receptors, an advanced prediction algorithm for iOR response to match the best receptors to solve specific problems, and a proprietary data framework for signal analysis.