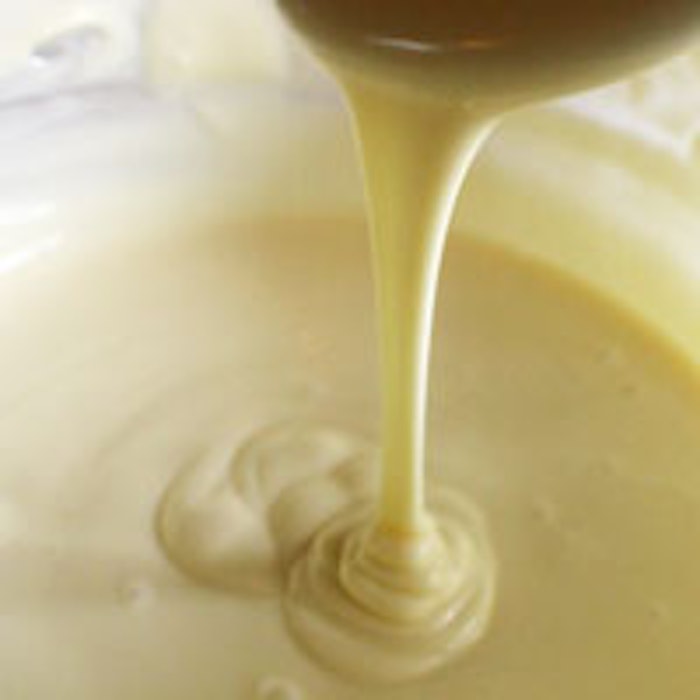 Patent Picks are chosen by the editors from publicly available sources. Today's invention describes variations of the Maillard reaction for use in creating, for example, carmelized white chocolate.
Carmelized compositions
WIPO Patent Application WO/2015/175910
Publication date: Nov. 19, 2015
Assignee: The Hershey Company, B.S. Baker, J. Williams, G. Zerphy D. Worthing, J. Weist Schwartz and M. Avelina Mofollon Jijon
According to these inventors, the Maillard reaction of milk powder in chocolate is responsible for developing caramelized flavors characteristic of many European-style chocolates. However, the rate of the reaction and the final product color and flavor due to the Maillard reaction are greatly affected by conditions such as temperature and timing.
Prior art teaches the Maillard reaction is to be avoided in white chocolate processing and manufacture. However, findings herein present surprising results that contradict this longstanding belief among food scientists.
Described here are processes and methods for producing a new food confection or ingredient, including a caramelized white chocolate. The methods specify variations in Maillard reaction conditions in order to advantageously select a predetermined combination of flavors and colors of the finished food confection product or food ingredient.