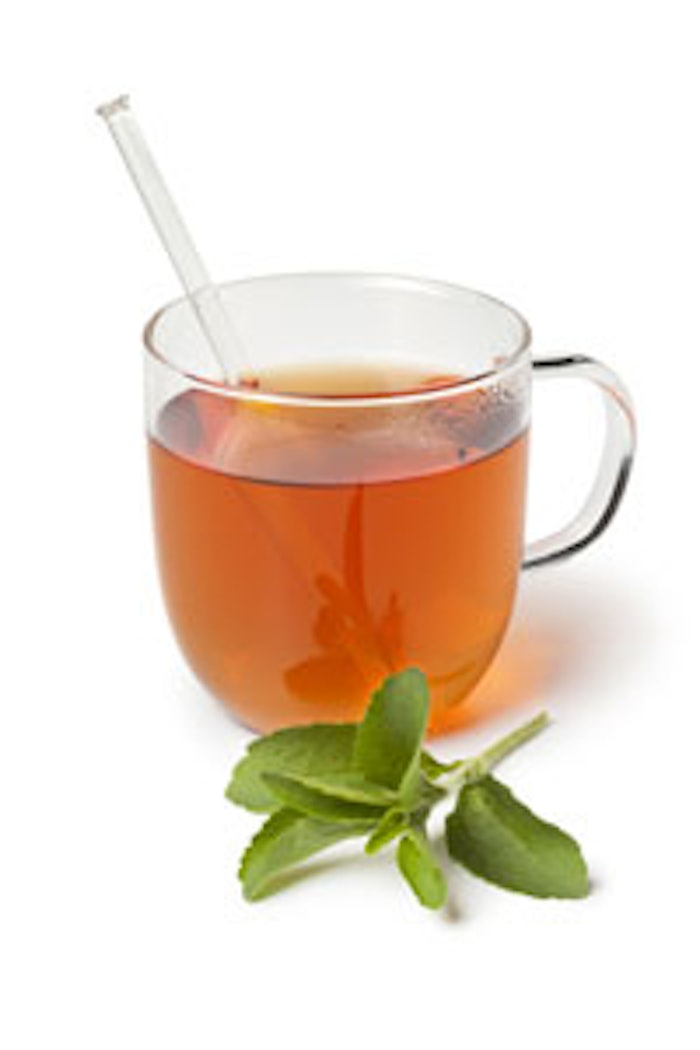 As generally recognized as safe (GRAS)-approved, refined Stevia innovations continue to garner commercial interest, The Food and Drug Administration (FDA) has issued a warning letter to a tea manufacturer saying there's no food additive regulation authorizing the use of whole Stevia leaf or its crude extracts in food and beverages—including teas.
In a letter to Ten Ren Tea Company of San Francisco, the FDA said it reviewed the regulatory status of the ingredient, Stevia leaf - tea bag cut, used as an ingredient in Ten Ren Chrysanthemum Tea and Hibiscus Spice Tea and determined under the Federal Food, Drug, and Cosmetic Act that they bear or contain an unsafe food additive.
"There is no food additive regulation that authorizes the use of Stevia leaf ... we are not aware of any basis to conclude that Stevia leaf is GRAS for use in conventional foods," the FDA wrote. 
Furthermore, the FDA said it is "not aware of any other exemption from the food additive definition that would apply to Stevia leaf for use as an ingredient in a conventional food," such as these particular tea products.
While the FDA has received inquiries and petitions for the use of whole-leaf Stevia or its crude extracts in food, "data and information necessary to support the safe use have been lacking," it said.
The FDA has not objected to the use of highly refined Stevia preparations in food products, such as Rebaudioside A as well as other weight percentages of steviol glycosides, the compounds responsible for the sweet taste of the leaves of the stevia plant, such as Reb M. 
In 2011, The European Union Commission made its final approval of regulation that authorizes the use of steviol glycosides in foods and beverages in the EU.