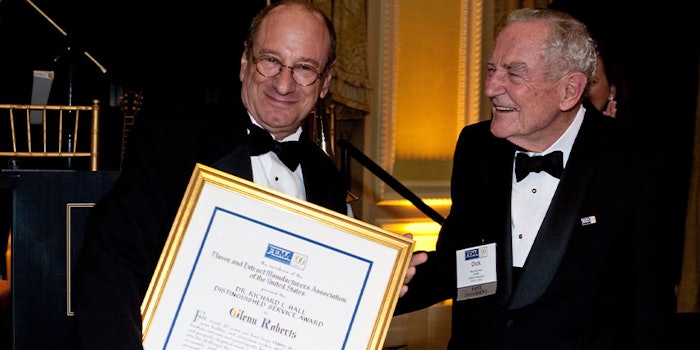 Glenn Roberts, former FEMA executive director, passed away on August 20, 2020, from complications of Parkinson's disease. He passed peacefully at home with his wife Kitty and daughter Abby by his side.
Glenn is survived by his wife Kitty, daughters Abby and Maggie, granddaughter Marie, brother Steve and sister Laura. He was 73 years old.
Glenn never let his illness define him. His commitment to courageously living his life to the fullest is an inspiration to all.
Glenn had an eclectic career that was successful at every stop. Early on he worked as a reporter in Raleigh, North Carolina, and after that he began to pursue his interest in public policy.
Glenn represented the Micronesian island of Palau in negotiations with the U.S. State Department, and, after completing that work, he served as the legislative director for then Rep. Norman Y. Mineta, and then later for Sen. Barbara Mikulski.
One of Glenn's proudest achievements during his time working in the U.S. Congress was his work with Rep. Mineta to pass the Civil Liberties Act of 1988 to address the injustice of the internment of Japanese-Americans during World War II.
As FEMA and the Fragrance Materials Association (FMA) grew and expanded during the 1980s, it became clear that they needed an expert to provide government relations services for members, and to represent the associations before government bodies.
New state laws such as New Jersey Right to Know and California Prop. 65, as well as federal regulations on hazard communication and product labeling created growing concern for the industries' valuable intellectual property. Glenn was that government relations expert and was hired in 1990 by the Thompson law firm, the firm that provided services to FEMA, FMA and other associations, to serve as the first ever director of government relations for each association.
It became readily apparent when Glenn was hired in 1990 that he was the right person for the job. His knowledge of the legislative and regulatory processes was key to numerous successes on behalf of his clients. But most important was Glenn's personal manner and integrity, and his understanding of the value of relationships built on mutual trust.
Glenn once said that the work we did was important but not as important as those with whom we did it.
Glenn formed The Roberts Group in 2000 and was appointed executive director of FEMA, FMA and other associations managed by his new business. The Roberts Group became Verto Solutions in 2011 upon Glenn's retirement due to his illness.
Verto Solutions continues today the tradition of excellent client service established by The Roberts Group.
Glenn's work on behalf of the flavor and fragrance industries included too many successes to list them all. Among the highlights was the return to FEMA and FMA members of literally truckloads of trade secret flavor and fragrance formula information worth hundreds of millions of dollars that had been turned over to the state of New Jersey under its Right to Know law.
Glenn was instrumental in the development and expansion of the government relations services provided by the International Organization of the Flavor Industry (IOFI) and its sister organization, the International Fragrance Association (IFRA).
Specific to FEMA, Glenn shepherded the association through significant growth and change. During the late 1990s and early 2000s he had a key role in the transfer of responsibility for global science from FEMA to IOFI, and the corresponding reorganization of IOFI.
Glenn always made sure that FEMA's reputation for consistently doing the right thing remained intact through the difficult workplace safety issues in the 1990s and 2000s. He did so through clear and honest communications with members, regulators, and the media.
In recognition of his myriad successes on behalf of FEMA, Glenn was given the Richard L. Hall Distinguished Service Award in 2009 as he approached retirement.
Glenn was also a talented artist, and, in his retirement, he was able to focus on his painting, having several solo shows in galleries in the Washington area. Information is not yet available on a memorial service and other ways respects can be paid to Glenn and his family.
Glenn will be dearly missed and will always be remember for his invaluable contributions to FEMA's success.