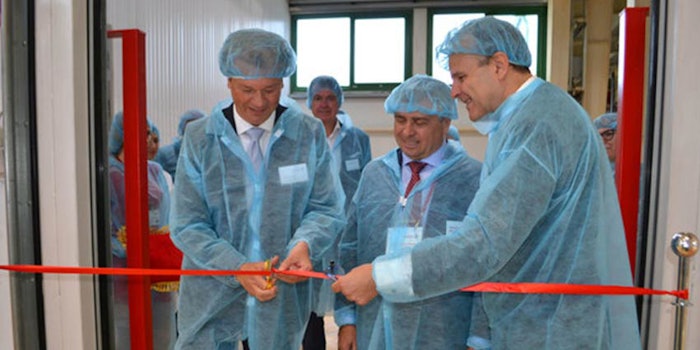 Symrise is launching a production line for liquid flavorings in Rogovo, Russia.
The company has produced its own dry taste solutions in the town, which is located just south of Moscow, for several years. The expanded production site will provide Russian customers with regionally-produced taste solutions for sweet and dairy products as well as beverages, supplementing the range of dry taste solutions for snacks and ready meals.
The plant will produce around 1,800 tons of flavorings per year, in containers ranging from 100-4,000 kilograms.
Related: 2019 Leaderboard: Symrise Grows With Natural Ingredients
The company held an opening ceremony for the site on July 11, 2019, with several representatives from the local business and government communities in attendance.
"This investment clearly demonstrates our commitment to the region and the country. We strongly believe in the positive development of the Russian economy," says Stephan Schulte, managing director of Symrise Rogovo. "Our company got involved in the growing market early on and has successfully developed its business in Russia. Local customers have already had positive experiences with dry taste solutions from Symrise."
Symrise opened its first representative office in Russia in 1995, and began operating an application lab in Moscow in 2002. The company started local production in the country in 2011, expanding its production line to five in 2015.