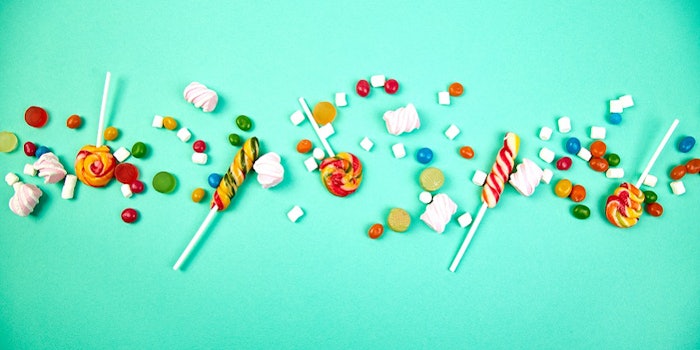 The Candy Hall of Fame just got a bit sweeter. James Heinz, Bell Flavors & Fragrances' CEO, and Laura Christian, Bell's national accounts manager in the flavor division, have been inducted into the 2018 Candy Hall of Fame and were recognized for their achievement during a National Confectionery Sales Association (NCSA) on Oct. 19-21, 2018.  
"Our association and the Candy Hall of Fame have built a lasting legacy and we are committed to supporting this great industry through recognition, fellowship, education and mentoring," said John Leipold Jr., CEO of NCSA and 2009 Candy Hall of Fame inductee.
In existence for over 100 years, the NCSA has encouraged the growth and acceptance of confectionery products in the industry through educational tools, dialogues and acknowledgments of accomplishments. Since 1971, the organization has sponsored and supported the Candy Hall of Fame, where industries allies nominate individuals for their work and dedication.
Related: Forward Thinking: Sweet Talk
Heinz started his career with bell Flavors & Fragrance and began his work in the candy industry in 1971. Then in 1995, he was named the president of the company, followed by a promotion to CEO in 1997. In addition to his work with Bell, he has held several leadership positions for several industry associations and is a regular volunteer and contributor to Feed the Hungry, Riverside Foundation, and Saint Jude's Hospital. Commenting on the nomination, Heinz said: "It is an honor to be inducted into the Candy Hall of Fame after all the years working with the confectionary industry with Bell Flavors & Fragrances."
Since 1981, Christian has worked with Bell Flavors & Fragrance and has supported the industry through her volunteer efforts and mentoring programs. One of her recent student outreach programs includes the Sweets & Snacks Expo Mentor Guide for the Confectionery Foundation's Next Generation Program in 2018.
"Throughout my career in the confectionery and food industry, I've grown professionally and personally due to the industry icons I've had the pleasure to meet and work with," said Christian. "Bell has provided me the opportunity to be involved in the confectionery industry – which I love – and has fully supported me as I've grown and evolved. I am honored to have been nominated and inducted, and it's such a privilege to be part of this prestigious group of dedicated confectionery professionals."