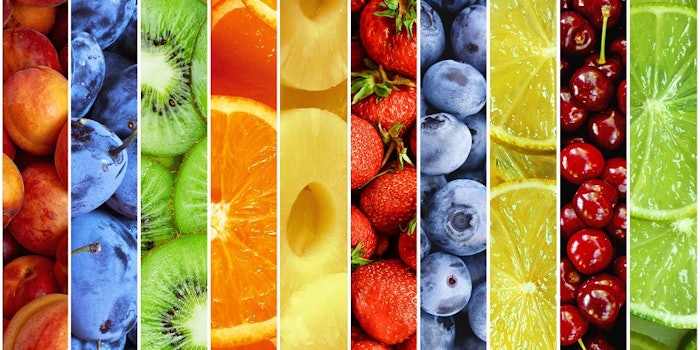 IFF has released its Q3 2018 financial results with net sales reaching $908 million, an increase of 4% from $873 million in 2017.
For the quarter, reported operating profits were $159 million, opposed to $149 million in 2017. Currency neutral sales increased 4% over the prior year excluding the impact of foreign exchange. Additionally, reported earnings per share (EPS) for the third quarter was $1.17 per diluted share versus $1.39 per diluted share in 2017. Currency neutral adjusted EPS improved 12% excluding the impact of foreign exchange.
"With all this change comes the bittersweet realization that the third quarter 2018 was our final as legacy IFF. I'm pleased to say we continued to deliver strong results to our shareholders. Against a very strong year-ago performance, top-line trends remained solid – growing 4%," said IFF chairman and CEO, Andreas Fibig. "Performance was broad-based – led by new wins and pricing to compensate rising raw material costs – with both business units contributing to results. Bottom-line performance was also strong, as we achieved a double-digit currency neutral adjusted EPS growth. Looking forward, we are excited about the prospects of this historic combination of two world-class companies, entering a new chapter of profitable growth and shareholder value creation."
Flavors Sweeten Up
The faster-growing segment of IFF's business was its flavors business. The segment saw reported sales increase 6%, or $26.4 million, to $436.2 million, a currency neutral sales growth of 7% from last year. Flavors segment profits increased to 10% on a reported basis and 7% on a currency neutral basis.
Growth in the business was led by strong wins in EAME, North America and Latin American markets. On a currency neutral basis, EAME regions increased 7% with Europe, Africa and Middle East market due to strong performances in dairy, beverage and sweet segments. North America markets also have seen strong growth in the sweet and dairy segment due to IFF's Tastepoint. Latin America's market increased 6% on a reported basis and 12% on a currency neutral basis, attributed by strong gains in Argentina and double-digit growth in savory and dairy.
Fragrances Face Citral Supply
While the flavor business saw robust growth, sales increases for the fragrance business were more modest. Fragrance sales increased 2%, or $8.2 million, to $471.3 million with growth in nearly all regions.
Leading the growth for the segment were fragrance ingredients which grew 6% on a reported basis and 5% on a currency neutral basis, led by double-digit growth in cosmetic active ingredients and continued growth of the overall category. Consumer fragrances grew 2% on a reported basis and currency neutral basis led by continued growth in hair, home and fabric care. Despite growth in these categories, the fragrance segment profits decreased 2% and 5% on a currency due to unfavorable input costs, including citral supply issues.
The Future and Frutarom
Looking to the future, IFF is looking to leverage the acquisition of Frutarom to further expand its global reach and diversify its product offerings.
"In 1958, van Ameringen-Haebler announced that it would merge with Polak & Schwarz N.V. to create International Flavors & Fragrances Inc. In the sixty years since that historic announcement, IFF has changed significantly, increasing its net sales from $32 million in 1959 to $3.4 billion in 2017," said Fibig. "IFF has also expanded geographically, grown its portfolio of offerings and deepened its commitment to corporate social responsibility."
Commenting on the role that Frutarom will play in the future, Fibig said, "We are now embarking on the next major chapter of IFF's history, following the completion of the Frutarom transaction in early October. We believe that our combination with Frutarom, the largest transaction of its kind in our industry, is fundamentally going to expand our customer and employee base and product offerings. We will have greater exposure to fast-growing customers, broader access to attractive adjacencies and a differentiated portfolio with an increased focus on naturals and health and wellness as well as more comprehensive solutions. We believe this will translate into accelerated financial performance as a combined company, with robust top and bottom-line growth, leading to strong returns for our shareholders."