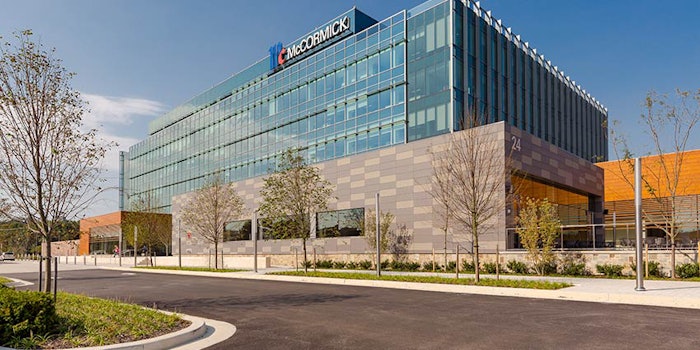 McCormick & Company, Incorporated (McCormick) has opened a 350,000 sq. ft. global headquarters in Hunt Valley, Md.
Features include test kitchens for product development and flavor innovation; an employee café showcasing the company's global brands and culinary innovations; a gourmet coffee bar and pantries at the center of each floor; onsite culinary education; and a variety of workspaces, huddle rooms, think tanks and collaboration spaces.
The state-of-the-art facility brings together 1,000 employees previously located across four different office buildings.
"Our move to one global headquarters is a transformative step for McCormick–it exemplifies our continued commitment to the Baltimore region and the future of our truly global company," said president and CEO Lawrence Kurzius. "Our new location fosters greater collaboration and innovation, while also enhancing McCormick's sustainability, improving employee health and wellness and bringing our passion for flavor to life. We are thrilled to be in this new space and I look forward to the great work we'll do here together."