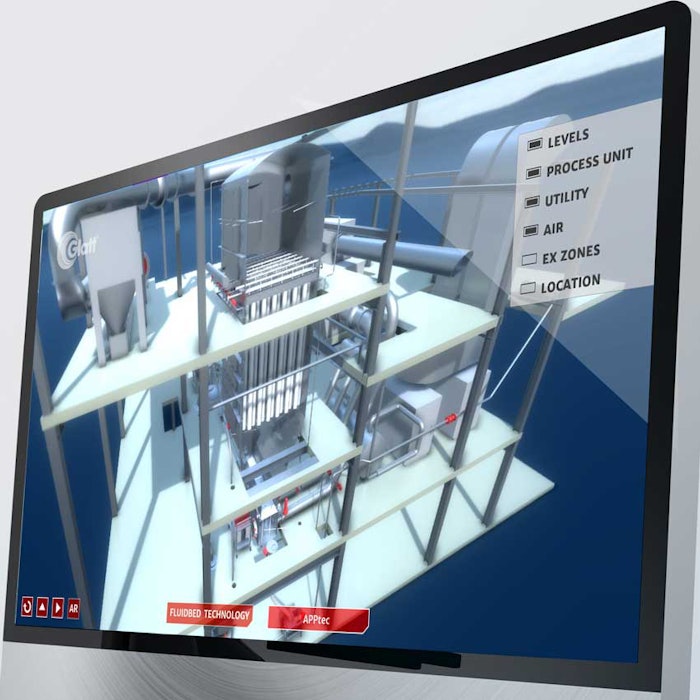 At the Institute of Food Technologists (IFT) Expo in Chicago this year, Glatt introduced several examples of its new technologies for innovative particle design. The researchers at Glatt developed novel ways to view the processing chambers where liquids are spray granulated, powders are agglomerated and sensitive substances are encapsulated.
Through these animations, visitors could see how agglomeration gives instant beverages, such as coffee and tea, effective solubility. The exhibit also displayed homogenous encapsulation due to probiotics' stability in the digestive tract, and spray granulation drying for liquid food additives (flavors or sweeteners, for example) into dust-free and easy-to-dose compact granules.
These innovative technologies offer food and flavor scientists an opportunity to expand their research palette in creating functional ingredients.