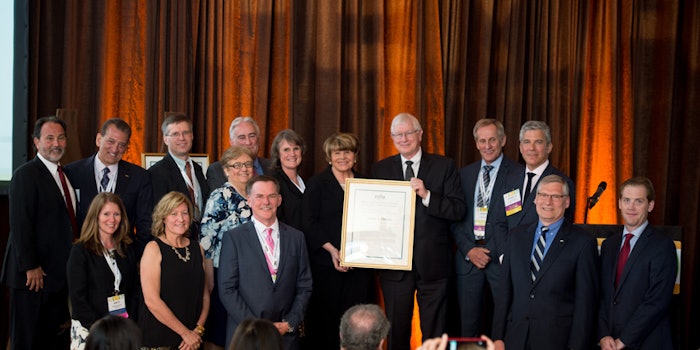 FEMA hosted their 107th Annual Convention on May 3 in Clearwater Beach, Florida, where they presented three awards to members.
Josh Vernoski, FONA International Inc. regulatory affairs manager, was the inaugural recipient of the Emerging Leader Award, being an active contributor to FEMA's Flavor Labeling Committee and Regulatory Affairs Committee.
Firmenich's director of regulatory affairs Mary Raukko received the President's Excellence in Service Award, created to recognize members who dedicated five or more years to keeping FEMA moving.
Joanne Ferrara, senior director of research, quality and innovation at ConAgra, received the Dr. Richard L. Hall Distinguished Service Award, showing her commitment and service to the flavor industry.