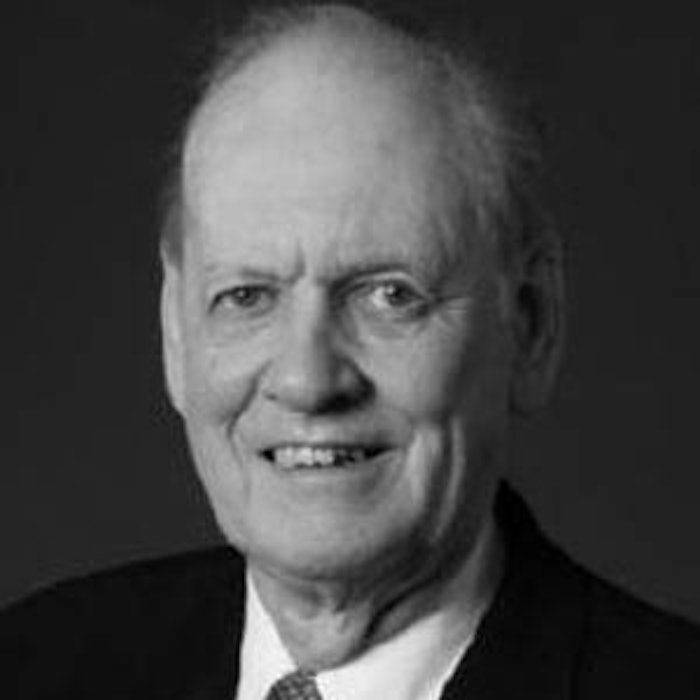 Howard Smith, Sr., passed away on Thursday, January 28, 2016 at the age of 85. Smith was the devoted husband of the late Reverend Elsie Smith. He is survived by his daughters and son-in-laws, Jean Smith and Rodnie Nelson and Lilla Smith and Dale Goncher, and his son and daughter-in-law, Howard Smith, Jr. and Pamela Hakim and his grandchildren, Christopher, Hannah and Natalie.
Smith, a lifelong Brooklyn resident, graduated from Choate and Princeton University. As an advocate for health care services in Brooklyn, Smith was a member of the board of Lutheran Medical Center, now NYU Lutheran Medical Center, in 1963 and elected chairman in 1966. He began his career in the flavory industry with the flavor manufacturing company, Virginia Dare Extract Co, which was founded by his grandfather. He became president of Virginia Dare in 1961 and retired as chairman in 2009.
Smith also worked consistently with the Flavor Extract and Manufacturing Association (FEMA) for many years. From 1966-68, he served as FEMA president as the third member in his family to hold the position. He was also FEMA treasurer for several years, as well as the first chairman of the Vanilla Committee, established in 1974.
Visitation was held Tuesday, February 2, 2016 from 4:00-8:00 PM at Clavin Funeral Home, 7722 4th Avenue, Brooklyn, NY. The funeral service was held Wednesday, February 3, 2016 at 10 AM at The Lutheran Church of the Good Shepherd, 7420 4th Avenue, Brooklyn, NY.
Smith's obituary can be found here.
In lieu of flowers, please make a donation to Lutheran Augustana Center for Extended Care and Rehabilitation 5434 2nd Ave., Brooklyn, NY 11220 or to the United Hospital Fund, 1411 Broadway, 12th Floor, New York, NY, Attn: Annual Campaign.