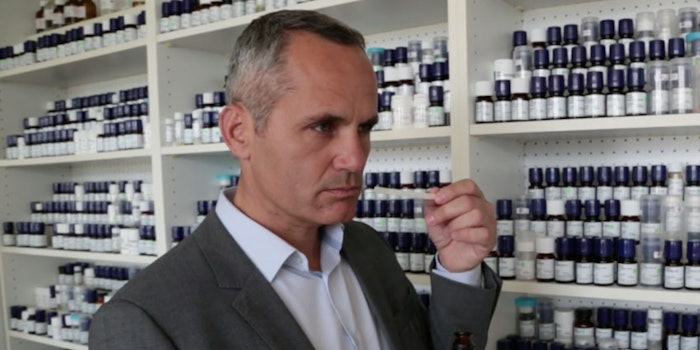 In late September, Firmenich announced the appointment of Patrick Salord to vice president of Creation for the Taste & Beyond division.
Perfumer & Flavorist+ connects with Salord to discuss his new role, project wins and what's on the horizon for the Taste & Beyond division.
Perfumer & Flavorist+ [P&F+]: What does this new journey as the role of creation vice president in the Taste & Beyond division mean to you?
It means a great deal. When I started my career as a flavorist, I knew that Firmenich was the company I would like to work for; Firmenich was already the industry benchmark in terms of creativity and quality. I'm excited to build upon our legacy as the leader in our industry in terms of creativity and innovation—and continuing to adapt to the new challenges of the food and beverage industry.
P&F+: What are you most looking forward to in your new role in the Taste & Beyond division?
We have a very strong, collaborative flavorist community and we benefit from the collective experience of our creative experts around the world. I most look forward to creating the opportunities to help them continue to grow, with continuous training opportunities with an eye to the future—that are building competencies to be a step ahead of the new challenges and consumer trends of the industry. A big part of this will involve developing digital tools to support and augment our flavorists' skills. I am also very excited to also be focusing on shaping a best-in-class flavorists school, to reinvent the way we train our young flavorists identifying tomorrow's challenges and using state-of-the-art teaching methods.
P&F+: Can you share any of your past project wins or favorite moments from your tenure at Firmenich?

It's very difficult to select one after so many years, but I would say it was an important project for an international client requiring strong application knowledge, an in-depth understanding of the behavior of flavors depending on the end product composition and consumer drivers while using our taste modulation solutions. It's very rewarding to be able to take a holistic approach to challenges like that.
P&F+: Could you speak to some challenges/opportunities and/or trends currently in the industry that the Taste & Beyond division is looking to tap into?
Consumer insights are essential to understand and anticipate consumers' expectations, drivers and behaviors, and we see that people are more than ever wanting food and beverages that do better for people and the planet. Working with our partners to deliver food and beverages that address these needs is really a critical area of focus for us. We're completely committed to accelerating this global diet transformation with more naturals—better nutrition, like less sugar and salt—and helping to bring the next generation of great-tasting plant-based products which have less of an impact on the environment. Here, the role of our creators is essential; in fact, they are a catalyst. We know that people won't sacrifice on taste, so only by offering healthier, more sustainable products that also taste great and bring an overall enjoyable experience will we make an impact.
P&F+: Are there any projects in the works for the segment that you're currently working on, or on the horizon, that you can share with us?
We're constantly exploring ways that we can help our partners bring to market products that consumers are looking for in terms of taste and experience even more quickly. Last year, we shared that we had created the first flavor using artificial intelligence—a grilled beef taste created for a plant-based burger. We chose this flavor because the pace of innovation in plant-based analogs is growing exponentially; currently, 4 to 5 times faster than the F&B industry average and the use of AI allows our creators to increase their speed to market while pushing the boundaries of creativity, bringing a real value to our clients and to consumers. In many ways, like how a sous chef will prep ingredients and begin dishes for the executive chef, who can then focus his or her talent on expertly layering ingredients and building flavors to build a rich, complex taste.
Want to know everything going on in flavor & fragrance? Sign up for P&F+'s newsletter. You can also follow along on Instagram and LinkedIn.