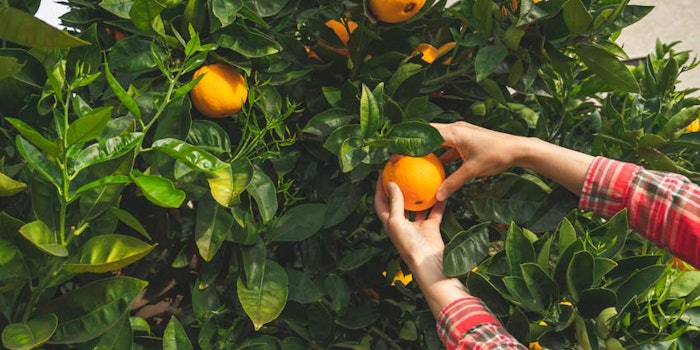 With a heightened focus on sustainability, companies across the F&F industry have been making headlines with new eco-friendly initiatives and practices. 
During Flavorcon Virtual 2021, flavor experts weigh in on the opportunities and challenges regarding sustainability from sourcing to flavor formulation and production.
EV Biotech's Dmitry Bachin, Ph.D., gets technical in "Sustainable Flavors: Reevaluating Traditional Production Methods." Bachin digs into the benefits of engineered microorganisms for flavor production and compares its nuances to traditional methods such as plant extraction.
IFF's Eric Besset supplies insight in "Upcycled Flavors" highlighting sustainability and upcycling and how they benefit the industry supply chain. Besset provides a snapshot on key aspects of botanical extracts supply management, source of cost impacts and how sustainability and upcycling are tools to alleviate some of these issues.  
In "Flavor Development with Sustainability in Mind," Flavor Producers LLC's Tony Moore explores what factors flavorists must consider when creating "sustainable" flavors. From sourcing to sustainable practices during the development process, Moore sheds light on possible opportunities and challenges for companies seeking sustainability.
In order to provide insight from consumer brands, P&F+ has tapped AVEC Drinks co-founder, Alex Doman to discuss the product creation process based on trends and sustainability practices, as well as the future of the industry.
The session, "Customizing for Consumer Trends: How Sustainability Impacts Product Development" will touch on:
How sustainability is impacting development

HIghlighting the process of incorporating current trends and predicting trends for flavor development 

Discuss general outlook on the industry's future in relation to flavor creation based on consumer demand/trends
Meet the Experts
Dmitry Bachin, Ph.D., acquired an MSc in Plant Physiology (2013) from Lomonosov Moscow State University, Ph.D. in Plant Physiology and Biochemistry (2017) from the Institute of Plant Physiology (Russian Academy of Sciences). Bachin's dream has always been to create something which would be used by others and help people to improve their lives. 
Eric Besset is responsible for leading the Research and Development initiatives for Natural plant extracts and derivatives at IFF Ingredients. Now located in France, he also supports sales development activity globally for the Natural Flavor Ingredients category.
Tony Moore is the chief flavorist and chief innovation officer for Flavor Producers LLC, responsible for the company's innovation, flavor creation and application, sensory sciences, and regulatory affairs activities. Moore specializes in global natural, certified organic and plant-based flavor and extractives creation and commercialization, plant sciences and aromatic analytical research. 
Alex Doman is the co-founder of AVEC Drinks. Prior to AVEC, Doman focused on helping consumer-facing businesses develop their strategy and turnaround plans. Eventually, he developed a specialty in hospitality, food & beverage, advising many of the UK's leading brands. It was here while working on a project for one of the UK's largest bar chains that he discovered the vast shortcomings in the mixer category and came up with the idea for AVEC.
Registration is officially open for Perfumer & Flavorist+'s Flavorcon Virtual 2021! Early bird tickets are now on sale for the event scheduled for November 16-17.
Early Bird: $79 Full Conference  (Early Bird rate ends on Oct. 15, 2021, at 11:59 PM CST)
Standard: $99 Full Conference
You can register for your virtual spot at flavorcon.com.