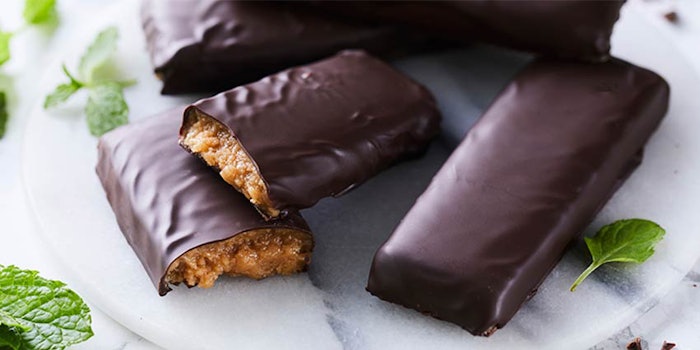 Kerry has announced it has been ranked #5 on the FAIRR list of global food companies who are actively promoting and supporting plant-based foods and beverages. 
Tesco and Unilever were in the top two spots, while Kerry joined Nestlé (#3) and Marks & Spencer (#4) in the proactive section, confirming Kerry's commitment to continue to expand its successful plant protein portfolio and deliver on customer demands for healthier, more nutritious and sustainable plant protein.
The company's recent expansion has further broadened its range of proteins for food and beverage companies.
Today's consumers, who are more informed than ever, are accelerating the call for tastier plant-based choices in a range of popular items—nutritional bars, yogurts and waters, juices and smoothies, etc.—and Kerry's revolutionary ingredients are well-positioned to lead the explosion in new and tasty plant-based alternatives.
Kerry's new plant protein offerings are plant-based and allergen-free, with organic options, and are suitable for use in a wide variety of creative food and beverage applications.
Containing protein from the desirable plant sources of pea, rice and sunflower, they address the mounting need for organic, vegan and traditional choices while at the same time offering great solubility, dispersibility and neutral taste.
The brand has also recently released two papers on plant proteins. One, Unlocking the Power of Protein in Beverages, outlines the major application of protein fortification in functional beverages; the other, Reinventing Indulgence: Winning with Plant-based Ice Cream & Frozen Desserts, is focused on plant-based ice cream and frozen desserts.
"At Kerry, we pride ourselves on supporting our customers through the delivery of more sustainable solutions," said Juan Aguiriano, Kerry Group head of sustainability. "We are delighted to be recognised among the industry leaders in the FAIRR Initiative's report on the global shift toward alternative sustainable proteins."
"For food and beverage manufacturers seeking to develop plant protein-fortified products, Kerry has the technology—and now a greatly expanded range of plant proteins—to address any product-development challenges our customers may encounter," said Mindy Leveille, strategic marketing manager, proteins, Kerry taste & nutrition. "This recognition by the FAIRR initiative is a great acknowledgement of Kerry's efforts to date in this important area."