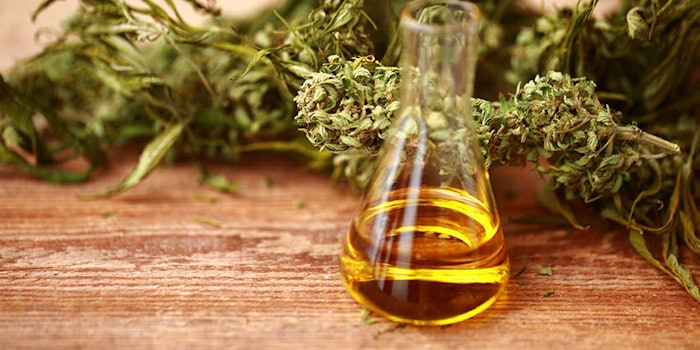 Cronos Group Inc. (Cronos) and biotech company Ginkgo Bioworks Inc. (Ginkgo) have announced a partnership to produce cultured cannabinoids.
Gingko will use its platform technology for organism design and development in concert with Cronos' technologies for producing a full spectrum of cannabinoids. As part of the deal, Cronos has agreed to issue a specific number of common shares in tranches, subject to Ginkgo's achievement of certain production milestones.
Cannabinoids are present only at very low quantities in the cannabis plant, which makes them difficult to extract at high purity and scale and economically impractical. The partnership aims to make cannabinoids more accessible.
Related: Can We Consume It? Yes We Can[nabis]
The partnership will focus on scalable and consistent production of a range of cannabinoids, including THC, CBD and other, lesser-known varieties. These cultured cannabinoid molecules are identical to those extracted from the plants grown with traditional methods but are created through manufacturing via fermentation.
Cronos Group will fund certain R&D and foundry expenses, expected to be approximately $22 million, subject to the achievement of certain milestones. Additionally, upon Ginkgo's demonstration that the microorganisms are capable of producing the target cannabinoids above a minimum productivity level, Cronos Group will issue up to approximately 14.7 million common shares in the aggregate.
"Cronos Group is building the world's most innovative cannabinoid platform," said Mike Gorenstein, CEO of Cronos Group. "The potential uses of cannabinoids are vast, but the key to successfully bringing cannabinoid-based products to market is in creating reliable, consistent, and scalable production of a full spectrum of cannabinoids, not just THC and CBD. We are thrilled to partner with Ginkgo; their biological engineering capabilities and disruptive technology platform are unrivaled. Together we can revolutionize the cannabis industry."
"Legal cannabis is a multibillion-dollar industry with no signs of slowing down, but providers will need to innovate to keep up with demand for better products, including those taking advantage of rare and difficult to extract cannabinoids," added Jason Kelly, CEO and co-founder of Ginkgo. "Engineering strains of yeast that can produce these cannabinoids via fermentation is a perfect fit for our organism design platform and we are excited to be working with Cronos Group as they lead the way to high-quality cannabinoid treatments."