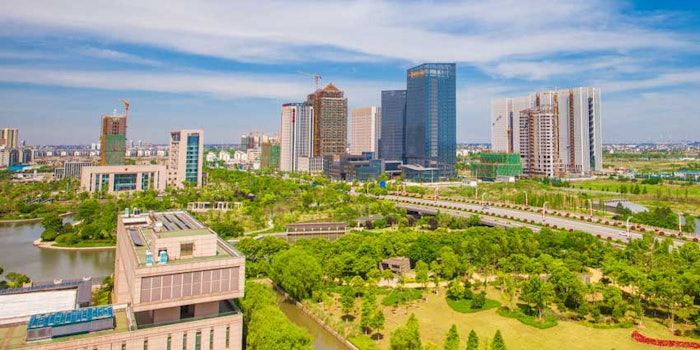 Starting operations in 2020, Mane has laid the foundation for a new manufacturing hub in Pinghu, Zhejiang Province of China, following the company's pledge to continue investing in high growth markets.
As the company's largest investment in China to date, the new site will increase Mane's capacity in production with an investment of $60 million. Covering 66,000 square meters of land, this facility will support a wide range of processes, for flavors manufacturing in a first stage.
Jean Mane, president and CEO of Mane Group was joined by Hu Hongtian, director of Pinghu Economical-Technological Development Zone at the ceremony.
"The new complex will cover all key product forms such as food flavors, oral care flavors, seasonings and integrate several forms of encapsulation technologies," explained Bernard Leynaud, Asia region director of MANE. "After our major investments in China over the past 10 years, we continue our expansion by laying the foundation of this very large facility, demonstrating our long term commitment in the region. It will support us in continuing to build on the strong partnerships that we have with our customers in the country."