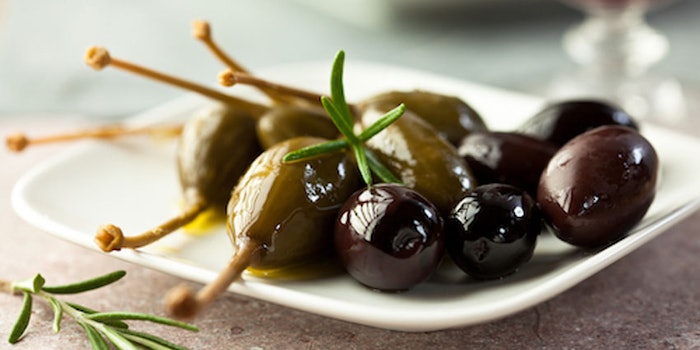 Conagen has announced the expansion of the health ingredient portfolio of its commercial partner Blue California, scaling up and commercializing the natural antioxidant ingredient, hydroxytyrosol.
Related: Conagen Optimizes Fermentation Process for Production of Capsaicin
With its proclaimed health-promoting properties, hydroxytyrosol is a phenylethanoid found in olives and wine. Most hydroxytyrosol is naturally found in the juice of olives, minorly in oil. Current hydroxytyrosol ingredients on the market are produced mainly through processed olive juice or are synthetic.
Conagen's high-purity hydroxytyrosol is virtually colorless and odorless, designed to formulate with a variety of products. Hydroxytyrosol is produced by using a cost-effective, sustainable, natural fermentation process that has led to the filing of several patent applications.
Vice president of Innovation, Casey Lippmeier, Ph.D. at Conagen, said, "Hydroxytyrosol is derived from one of our four small-molecule platforms. The flexibility of our phenolics platform has enabled us to rapidly scale and commercialize hydroxytyrosol and other novel ingredients, highlighting our productive innovation engine and reliability as a strategic service partner."
Blue California's Research, Science and Innovation officer, Linda May-Zhang, Ph.D., said, "The Mediterranean diet is consistently rated as one of the healthiest diets, partially attributed to the use of olives. Hydroxytyrosol is one of the most potent antioxidants in olives, and research suggests the great promise of this molecule in healthy aging and potential immune support applications."
Lippmeier added, "Conagen is unlocking unprecedented access to sustainable compounds which are only sparingly found in nature. We expect this and other related compounds will prove useful as cost-effective food or cosmetic ingredients or as additives to other products in which oxidation must be mitigated."