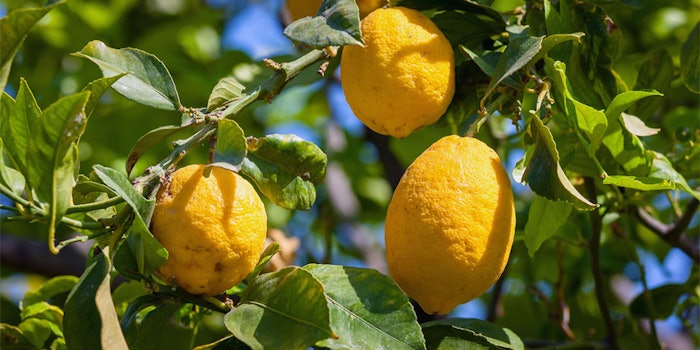 As reported by Berjé, Lemon production in the European Union in 2020-21 is forecasted to increase by 11%, raising it to 1.64 million metric tons from last season, according to the US Department of Agriculture's Foreign Agricultural Service.
Related: Berjé Names Manolo Donaire International Account Manager
Spain stands as one of the largest lemon producers, forecasting a harvest of over 1 MMT and increasing production by 11% this year.
Italy follows closely behind in production terms, forecasting to increase by 10.3% this year, and generating about 419,00 metric tons.
As Italy's main region for producing lemons, Sicily accounts for 88% of the crop's production within the country.
While Greece, Portugal and Cyprus also produce lemons within the European Union, it is with much smaller forecasts.
With the current crop season running from December through May, European Union consumption of lemons is expected to rise with additional production.
Want to know everything going on in flavor & fragrance? Sign up for P&F+'s newsletter. You can also follow along on Instagram and LinkedIn.