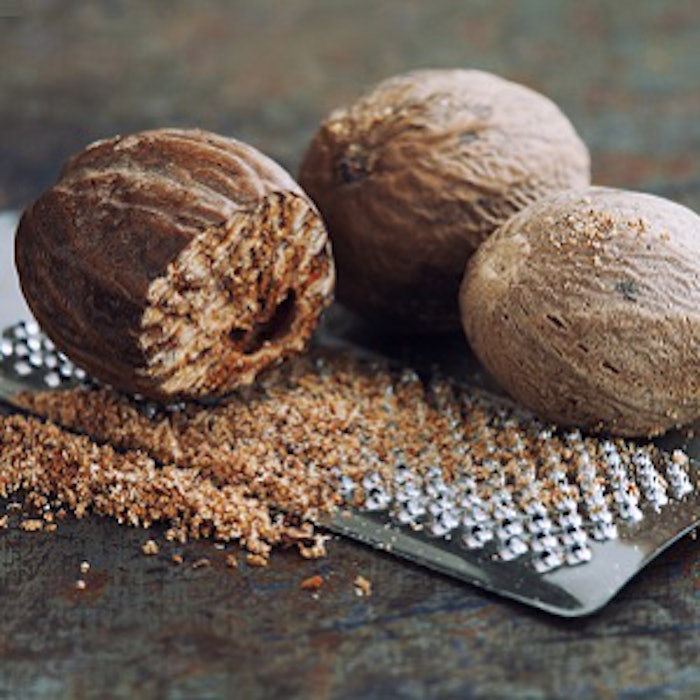 Nutmeg is now also grown in Grenada in the West Indies, where it is the national emblem, in addition to Sri Lanka, Africa, Southern India, Fiji and Malaysia.
International trade in nutmeg originated in the Middle East in the sixth century. Merchants from the region were the exclusive importers of the spice for Europe until 1512, when the Portuguese claimed the Moluccas. The Dutch followed in 1602. In 1796, the British took over the Moluccas and spread cultivation to other East Indian islands and the Caribbean.
John Eldred — an early British merchant traveler and one of the first directors of the East India Co. — first brought nutmeg to England. Eldred amassed great wealth from trading with Baghdad, Iraq. In fact, by the end of the medieval period, nutmeg was the second-most-popular spice, after pepper. It was commonly used in barley beer and as a flavoring in wine.
Other topics covered: cultivation, essential oils and summary