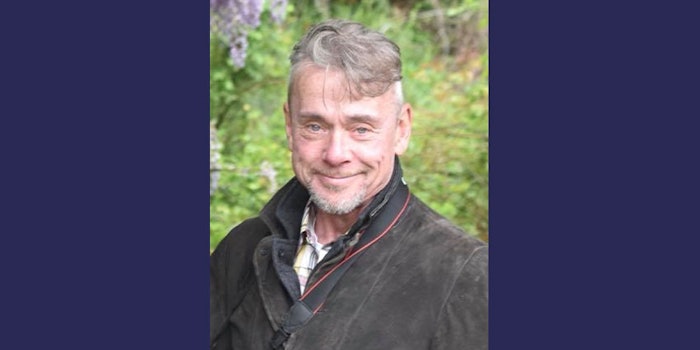 Title: Principal flavorist, Firmenich
Location: Jersey City, New Jersey, United States
Hometown: Deerfield, Illinois, United States
Perfumer & Flavorist [PF]: What led you to the flavor industry?
Kenneth Dougherty [KD]: My father was a food technologist working product development for a large firm. He suggested that with my major in chemistry, I might consider working to become a flavor chemist. It was the first time I heard the term. Under his guidance I landed my first job as a flavor lab technician and enrolled in the training program when it opened up.
[PF]: What applications do you primarily formulate for? Do you have a favorite?
[KD]: I work primarily in bakery, cereals, dairy, confectionery, chewing gum, pharma-OTC. It might be hard to pick a single favorite! I enjoy the diversity of challenge from each category and the expanding technologies that drive flavor creation. There is always something new to learn.
[PF]: Are there any recent projects/wins you're particularly proud of?
[KD]: Plant protein-based beverages are an important growth area. We apply new learnings every day that employ new ingredients and novel approaches. It has led to a strong track record of consumer preference.
[PF]: Where do you find inspiration?
[KD]: Working with our client partners I think it is fascinating to catch a glimpse into consumer insights. Whether with a spiky fruit flavor for seven to 10-year-old's gummy treat or his mother's rich, smooth and indulgent dairy dessert, there are endless possibilities.
[PF]: Are there any local ingredients that inspire you?
[KD]: I am inspired by R&D developments of novel ingredients.
[PF]: Describe yourself in 3 ingredients.
[KD]: Vanilla, chocolate and mint
[PF]: Do you have any favorite ingredients to work with? Why?
[KD]: I like working with FMPs. While not inexpensive, they are transformative in what they bring to a flavor profile. In the near future we will be immersed in the world of AI. I expect it will bring radical change to the way we create flavors.
[PF]: How has COVID affected your day to day as a flavorist?
[KD]: Flavorists always work closely with development partners, both internal and external. Many of our clients are working a mix of remote and on location. New development briefs are being submitted at an equal or greater rate. Deadlines must still be respected.
Flavorists cannot work entirely remotely. We must have regular safe access to the lab to monitor our new creative developments. This is the new normal.